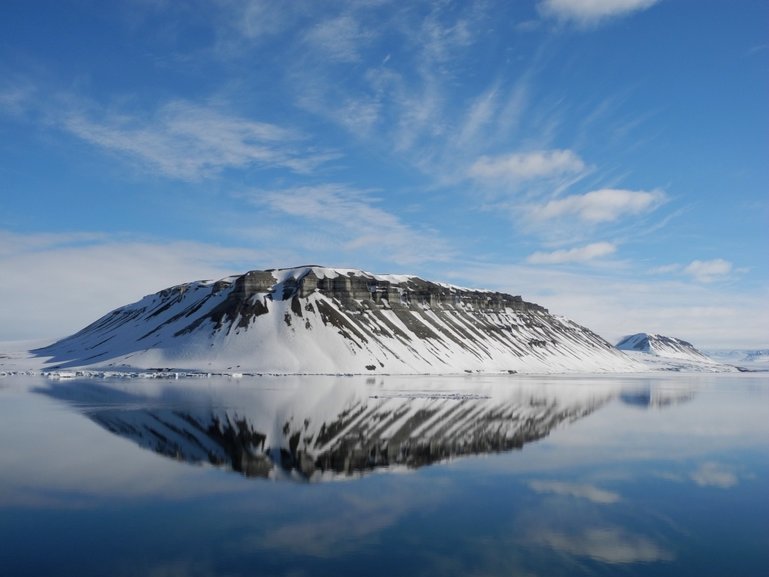 Arctic Landscape
A voyage to the top of the world can take us to fascinating places such as Russia's Far East, the Canadian Arctic, Svalbard, Greenland,Alaska, or even to the Geographic North Pole.
The Arctic is visited by expedition ships from June to September, and there is a vast option of ships and voyages, from powerful ice-breakers to the North Pole to luxury cruise ships and yachts to more adventurous expedition ships and small sailing boats.
Polar bears, walrus, seals, Arctic foxes and a huge range of seabirds inhabit the Arctic wilderness.
June to mid-July
---
This is the time to see ice and snow. The sea ice has not melted yet; polar bears and walrus will be searching for food at the ice edge and at this time there are good chances for spotting them. Birds are returning to breed.
Mid-July to mid-August
---
This is the pick of the season, there will be plenty of daylight, there will be likely less sea ice blocking the channels and bays. Tundra flowers are blooming and wildlife is abundant.
Mid-August to September
---
The days are shortening; birds begin to migrate south; and skies can be moody. There is less sea ice, and the sun will be in an angle, that can give nice opportunities for sunrise and sunset pictures. This is also a great time for Northern Lights.