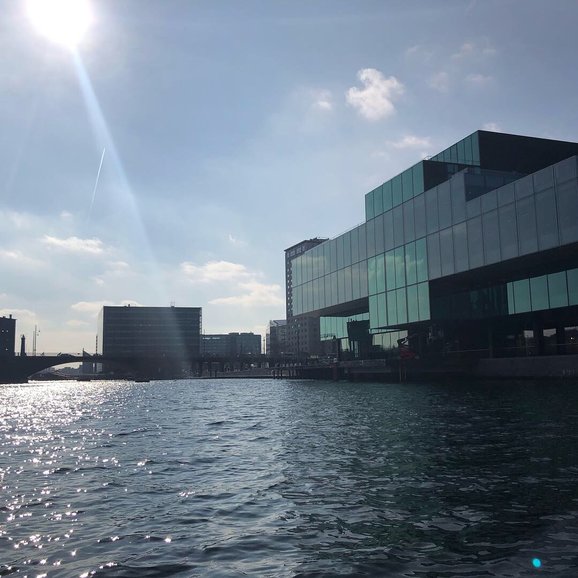 Scene of the city via Nyhavn canal tour
Free
walking tours
are a great way to explore Copenhagen. They're a really cost effective way to, learn a little about the history, explore food markets, visit key sites and landmarks including
Nyhavn, Christianhavn
and
Christiania
. The tours run frequently throughout the week and are led by an English-speaking tour guide.
Copenhagen can be a little on the pricey side. Going on a bar crawl can allow you to explore a range of bars without spending and excessive amount of Money. Pub Crawl Copenhagen runs every Saturday from 8pm with tickets costing only 150 DKK/£18, this will provide discounted drinks, free shots, complimentary drinks into 3 bustling bars and free entry to a club, all of which serve as great value for money! It's an absolutely awesome night out and you'll meet so many cool, like-minded people to share travel hacks with.
Other economic ways to explore Copenhagen include: using and Air BNB and splitting the cost with another person if you can. Also there is a large selection of affordable hostels nearby Nyhavn, this will also be a great location to stay. Most land marks and key sites are just walking distance away allowing you to make savings from transportation costs. If you decide to dine out, keep costs low by ordering local beer over cocktails, snacks or starters over main courses and more food markets over restaurants.
The most famous and iconic of all of Copenhagen sights, Nyhavn is bristling with bar's, cafe's and restaurants.
The colourful townhouses are something you simply have to see, a pic is a must for your Instagram account.