It's really difficult for me to pick my favorite city. But every time someone asks me this question, Florence comes to my mind first. We had a wonderful time in Italy in 2018. We visited Rome, Pisa, Florence, Siena, Venice and Milan. Each of these places is unique, and I don't like to compare places. However, if there is one place that I would definitely go back, it is Florence (and Venice too). Till then, I keep reminiscing and reliving those two days in the "city of dreams" (Mark Twain)- Florence.
Florence, the most beautiful medieval city
---
Florence is situated in the Tuscany region in the middle of Italy. My interest in Florence was mainly because of its Renaissance history. In the beginning of the 14th century, it was the cradle of renaissance and led the way for the western world to move out of the dark ages and embark on a path of human excellence. Its elites, intellectuals, artists and clerics had a vision to change the world in a way never seen before.
The period saw the emergence of geniuses like Michelangelo, Leonardo da Vinci and Medici, to name a few. They shaped the growth of new knowledge in the fields of art, sculpture, architecture, science, medicine and engineering. In the quest of excellence, they built magnificent buildings and sculptures, which stand with all their glory to this date. I always wanted to see for myself the symbols of pinnacle of the renaissance period.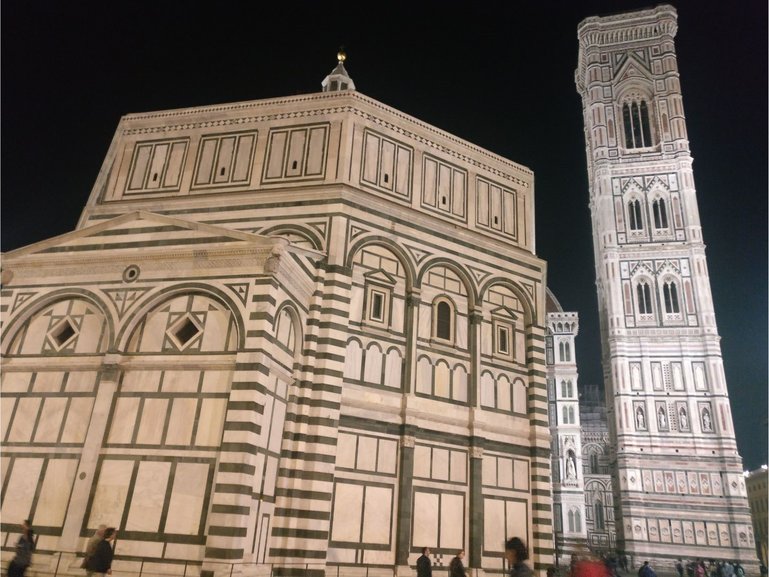 8 things not to miss in Florence
---
1. Piazza della Signoria, the historic Center of Florence:
2. Piazza del Duomo and Florence Cathedral:
3. Piazzale Michelangelo
4. Uffizi palace and gallery
5. Academia gallery and the statue of David
6. Ponte Vecchio
7. Basilica of Santa Maria Novella
8. Have a gelato in the city of its origin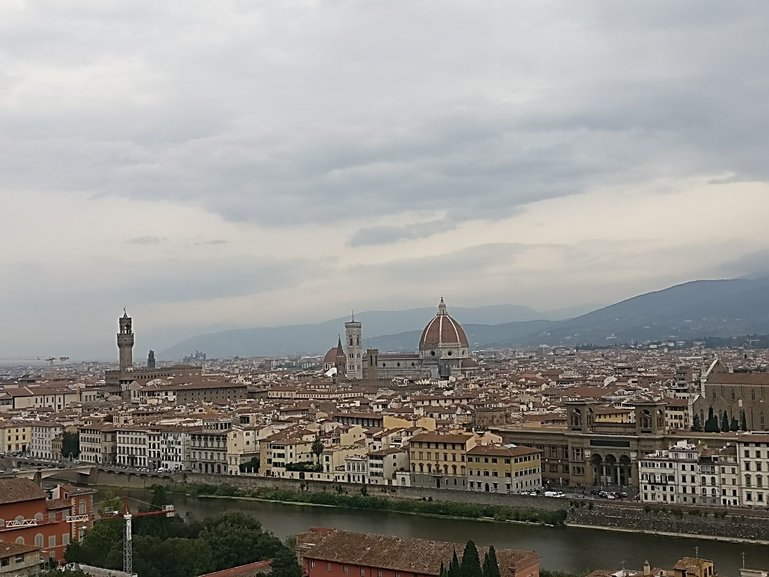 Moving around in Florence:
---
The best part of moving around in Florence is that all the sites of interest are close to each other. They are situated in a concentrated area of a few kilometers. So, one can easily walk around and explore the city. In fact, it's the best way to explore Florence. Further, the city is as good at day time as at night. One can visit the famous museums and galleries of Florence in the day time, and enjoy a leisurely stroll around the city at night and have gelatos.
10 other important places to visit:
1. Palazzo Vecchio
2. Bargello museum
3. Boboli gardens
4. Palazzo Pitti
5. Giardino Bardini gardens
6. Da Vinci museum
7. Galileo museum within Palazzo Castellani
8. Piazza Santa Croce
9. Basilica di San Lorenzo
10. Central market
Day-trip options:
---
1. Another medieval city - Siena
2. If you are a wine lover, take a wine tour through Tuscany
3. For heritage lovers, a day trip to any of the UNESCO World Heritage Sites near Florence is a great option. These places are: Pisa, San Gimignano, Pienza, Vaoldorcia, the Medici villas and gardens
4. If you are a nature lover, take a day trip to Cinque Terre, a coastal beauty