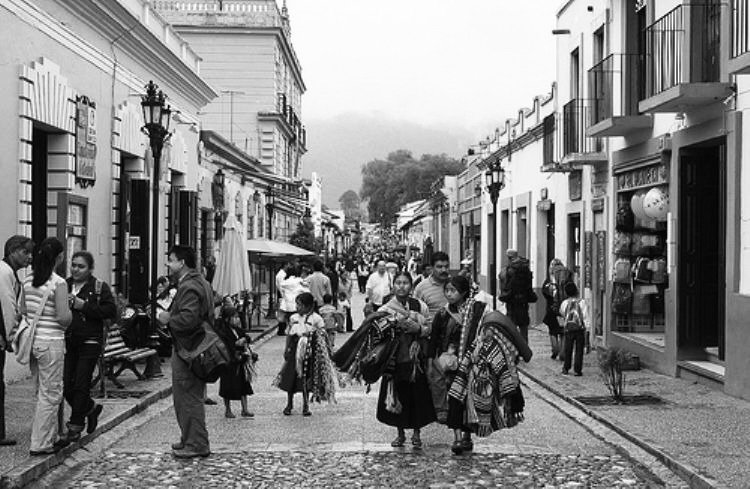 The culture of southern Mexico
San Cristobal de las Casas has been considered the most magical magical town in all of Mexico, and it is not surprising, because its natural wealth and the cultural diversity that gives life to this city deserves this recognition completely.
Chiapas, the state where San Cristobal de las Casas is located, is the second state with the greatest diversity of ethnic groups of the entire Mexican Republic, with the most predominant indigenous peoples: Tsotsiles, Tzeltales, Chujes, Choles, Zoques, Jacaltecos and Tojolobales, among others. Each of these communities has its own customs and festivities, which is why it gives Chiapas such a characteristic cultural richness.
After the conflict in 1994 following the uprising of the Zapatista Army of National Liberation, many of the inhabitants of diverse communities (especially of San Juan Chamula, Oxchuc and Zinacantán, among others) had to leave their place of origin to save their lives to the political and social problems that this conflict caused, moving to San Cristóbal de las Casas, dedicating itself mostly to the street selling of handicrafts as a means of earning a living.
On the other hand, in later years, the government of the republic created a program to encourage tourism in the country, declaring several cities in Mexico as a Magical town. This incentive has made San Cristóbal de las Casas recognized for its ethnic and cultural diversity by the diverse indigenous, western and even oriental populations.
This multiculturalism can be seen if you walk through some of its most famous pedestrian walkways (such as the walker of Guadalupe), where you can listen to languages ​​from all over and observe (and taste!) The gastronomic diversity that San Cristobal de las Casas offers, you can find a little of each country!
By the way! We also must warn that all travelers who know San Cristóbal, always extend their time of stay, since then they do not want to leave, so that you have it in consideration ;)