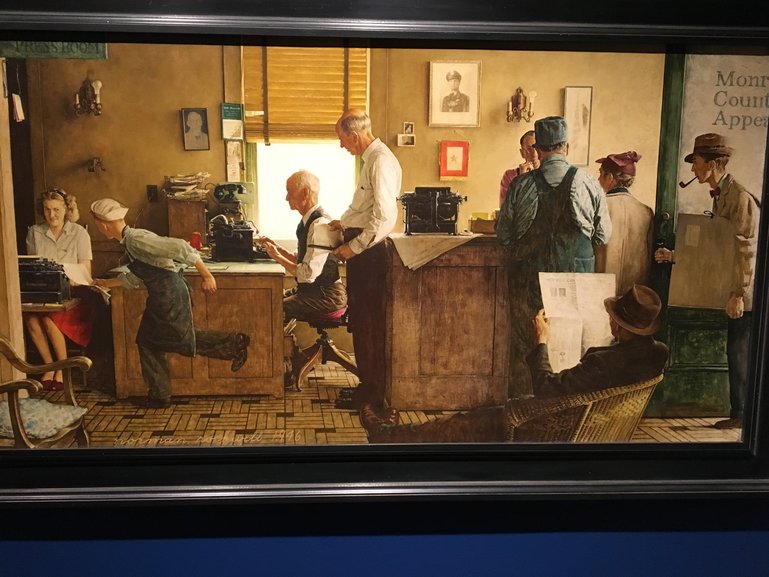 Rockwell's depiction of a 1950s-era newspaper city room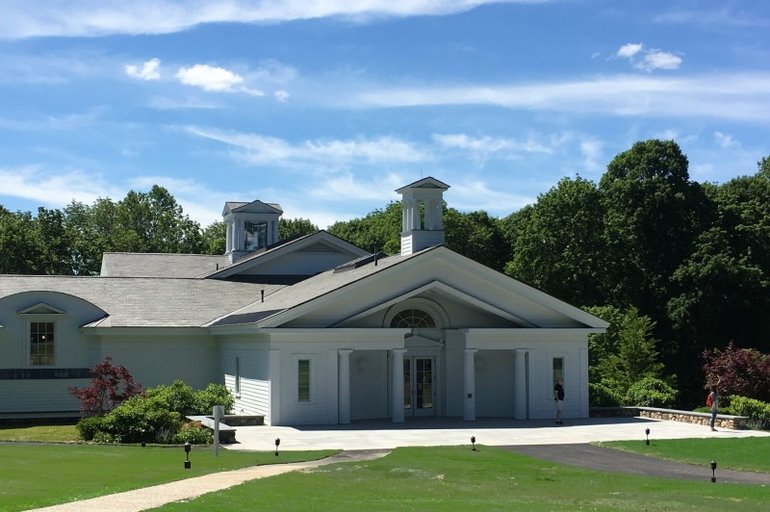 External view of Norman Rockwell Museum in Stockbridge, Mass.
Nestled out of site within Massachusetts' Berkshire Mountains is the stunning museum dedicated to the life of America's most well-known illustrator: Norman Rockwell. It's worth the diversion off of the Massachusetts Turnpike (Exit 2 off I-90), into the lovely Revolutionary War-era town of Stockbridge. The museum holds thousands of pieces of Rockwell's art, including the over 300 Saturday Evening Post covers he painted. You can find out more here: https://www.nrm.org
The Western Massachusetts museum regularly displays special collections, and often conducts presentations about Rockwell's art - so check the website for schedules. While you're in Stockbridge, wander around this famous old town where Rockwell lived for decades. Lunch at the legendary Red Lion Inn downtown is highly recommended. I usually eat in the casual, cozy bar there. Of course, it's also a great place to stay overnight. Just sitting in the lobby or on the front porch sipping a glass of pinot noir is quite relaxing. If you can time your trip, visit in the warmer months when you can visit Rockwell's actual studio, which has been re-assembled on the site of the museum. Admission is $20 and well worth it. If you're able to spend a few days in the area, I'd definitely check out the schedule for the Tanglewood performing arts center in nearby Lenox: https://www.bso.org/brands/tanglewood/tickets-events.aspx
To the east of Stockbridge is a great collection of retail outlets called the Lee Premium Outlets. And if you're up for some healthy workouts, check out the Kripalu Center for Yoga and Health just north of Stockbridge: https://kripalu.org/
Please let me know if you have any questions!
Mark Marchand