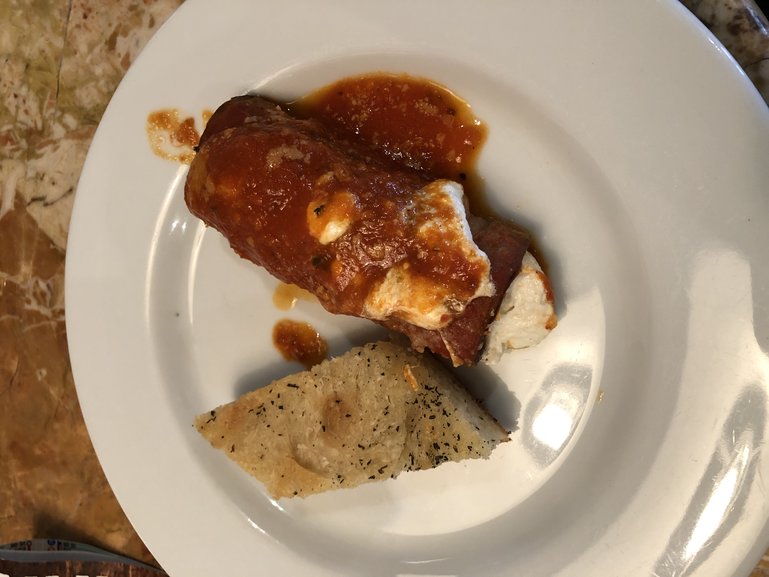 Ristorante Rafele
Firstly, who doesn't like food...... and really what better way to discover a cities food culture than with a tour.
Whilst in NYC this time, we opted to do a food tour of Greenwich Village and following some research we decided to take our tour with Foods of NY Tours. It had the most stops and quite a few options available on times for the tours and days. Others that are available were closed on the day we decided to do our tour but I can tell you that there was no FOMO that is for sure.
We started our tour at approximately 11am with us meeting our guide @bertjamesyes at Murray's where we were taken inside to be given the run down the tour and roughly how long it will take. Once done, it was off to the first stop........ PIZZA...... who doesn't like pizza anytime of the day.
Below is a list of our stops an what we sampled at each stop.
Stop 1 - Joe's Pizza on Carmine Street
We sampled a true piece of Americana with a fresh made traditional pizza on what can only be described as a truly amazing base.
Stop 2 - Oliviers & Co on Bleecker Street
Tasting here included and amazing sourdough with brilliant Olive Oil, a brilliant aged Balsamic and a truffle popcorn. We learnt about the types of different Olive Oil and Balsamic Vinegar that is available an what makes them "proper" or not.
Stop 3 - Royce' on Bleecker Street (bonus stop)
This stop wasn't a stop on the actual tour but we were whist into the store to try Japanese Chocolate. If you haven't had this before, then you need to. It was delicious.
Stop 4 - Faicco's on on Bllecker Street
Arancini at it's best. Nothing more to say..... Also the salami.... hmmmmmm wish I could have taken an entire selection home but alas we were not able to.....
Stop 5 - Palma on Cornelia Street (bonus stop no food)
Again, this stop wasn't on the tour, but walking past our guide stuck his head in and we were allowed to view the beautiful interior of this restaurant and see the set up for a private function.
Stop 6 - Murray's on Bleecker Street
Stop 7 - Pesca Pasta on Bleecker Street
The Meatball that we tried here was awesome (which is strange given the name translates to Fish Pasta) and the small interior setting is quite cute. This place is well worth a visit even if it is just to marvel at the copper ceiling.
Stop 8 - Ristorante Rafele on 7th Avenue Sth
I am not a fan of egg plant (aubergine) at all, but I must say that this stop may have just tipped me over to try it again at home. A great combination and really could have sat there and eaten more and more and more.
Stop 9 - The Doughnut Project on Morton Street
Ask anyone that knows me and they will tell you that one of my favourite things in the world is a doughnut. I really have had them all over the world in most places that I have been and this place lived up to the hype. Truly. Lovely soft yeast doughnut with a brilliant brownie icing topping. Just on the underground and head over there when you are in NYC. We did go back and purchase more for snacks later.... a sugar coma well worth it.....
Stop 10 - Murray's on Bleecker Street
The cheese stop..... YUM....... our sampler here was a mixture of sheep, goat and milk cheeses and if I was a local, I would have filled the fridge there and then on the spot.
Stop 11 - Rocco's on Bleecker Street
Cannoli isn't just a cannoli once you have been here. perfectly crisp and an exceptionally perfect mix of sweet and savoury with the filling.
Out of all of our stops, it would be the first tour that we have done where I would have definitely filled my suitcase (or suitcases) with everything that we samples.