For the frequent flyer in your life.
Push-Pin Map
---
Oh how satisfying it is to put those pins in after every trip! My boyfriends parents got me this for Christmas (Thanks JoDale and Glen!) and I am still obsessed with it. I actively look forward to coming home from a trip and putting a new pin in. If you're looking for a board like this, I recommend the push-pin route rather than the scratch-off maps. I've had both, and I have found the scratch-off maps to be too annoying to display nicely, a pain to scratch, and a lower quality. While my gift-givers did some custom work on this map, you can find high quality maps like this on sites such as Etsy.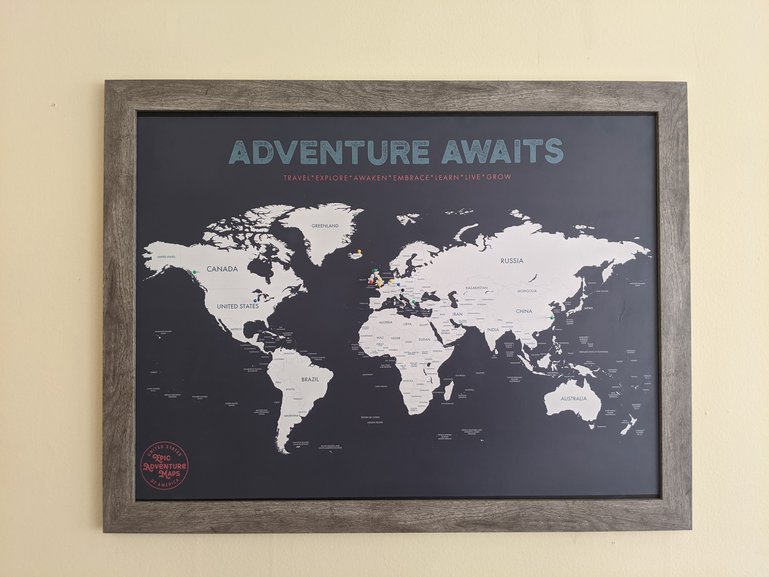 Thanks to my boyfriend's parents, JoDale and Glen, for this custom gift
Infinity Scary With Pockets
---
"IT HAS POCKETS!" is probably the most exciting thing a lady will tell you about her outfit. I bought this scarf for my explorer mom last Christmas and she loves it! Not only is it an easy accessory to every outfit while traveling, you can secretly store extra cash, cards, keys, or even your phone in it! Money-belts are out, and pocket scarfs are in!
Amazon | Approx. $20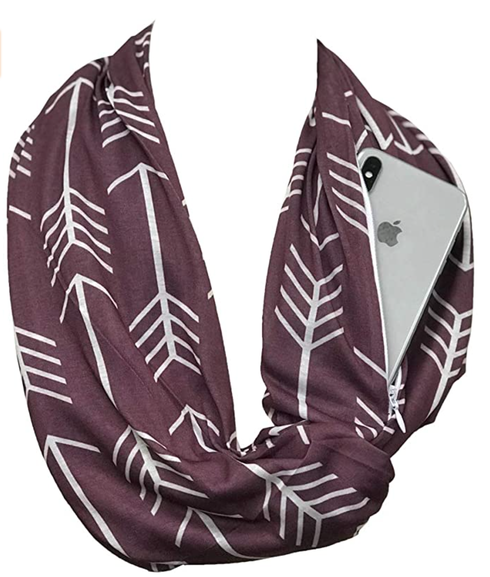 Photo: Amazon, Shop-Pop Fashion
Allbirds Shoes
---
All birds shoes are the perfect shoe for trekking around the world. Not only are these shoes eco-friendly, but they feel like you're walking on a cloud. They come in a plethora of different colors and styles. They're a very versatile shoe that can transform from city exploring to a nice dinner out in the blink of an eye.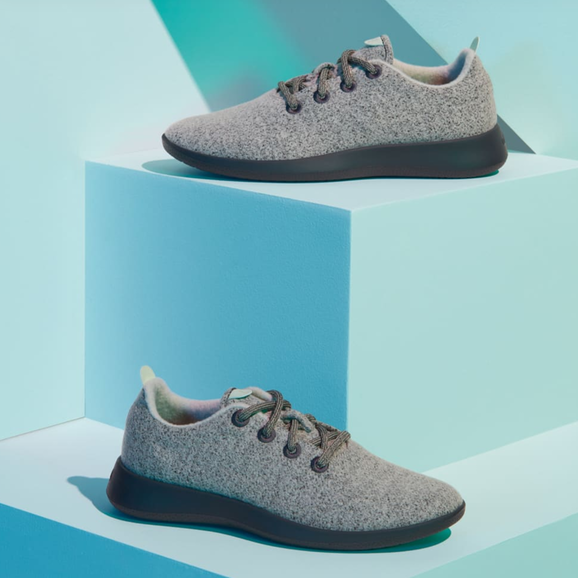 Photo From Allbirds.com
Airline & AirBnb Gift Cards
---
The main concern I hear from folks about gift cards is that "they feel impersonal". In my experience, fellow travelers are more than happy to receive a gift card for a flight or lodging. Think of it is as contributing to their next adventure. When they're posting pics from their Instagram perfect loft in Barcelona, you can take some credit knowing you contributed to their extra special experience.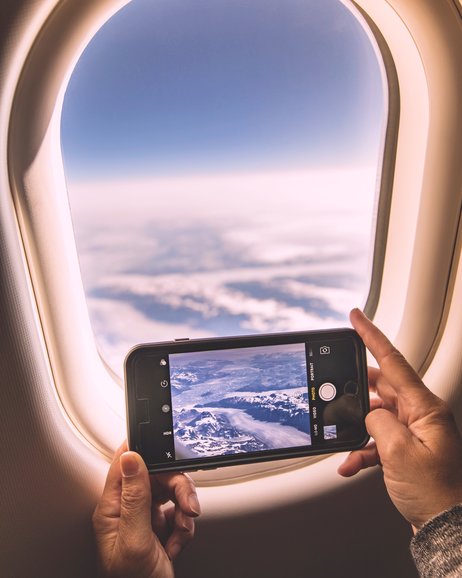 Photo by Stephen Leonardi on Unsplash
Listography Book
---
When I graduated college, someone gifted me a listography book. I completely filled it out, and stored it way. 5 years later I was cleaning out my closet and found it. I opened it up and found a whole ton of dreams I had written down and completed in the last five years: See the Great Wall of China, Visit Iceland, Start Learning Greek. It was so fulfilling to see that I had completed some of these goals. There were also a whole bunch I hadn't gotten to, and it was a great kick in the pants to keep going! You can find all sorts of these books at your local bookstores, Etsy, and other sites.