Thessaloniki has 13 beaches that have been awarded the 2020 Blue Flag status for high water quality standards, with deep blue waters, golden sand but also green surroundings. Very well organized, they are all ideal options for short getaways.
Thessaloniki is a four-season destination and since the summer has arrive and the temperature is rising, let's explore some of the city's beaches.
Paralia Vrasna
---
Paralia Vrasna is a seaside settlement located on the east side of the Macedonian Temples 80km east of Thessaloniki. Olive groves, palm trees, oleanders, a multitude of colorful flowers, very fine sand, crystal clear waters in a family friendly organized beach.
Potamos
---
Potamos is a remarkable beach near the town of Epanomi, it hides an endless oasis of sand, a Shipwreck and a sandy tongue that gives the special feature of "two faces" which means that on the one side has wave and the other prevails calm.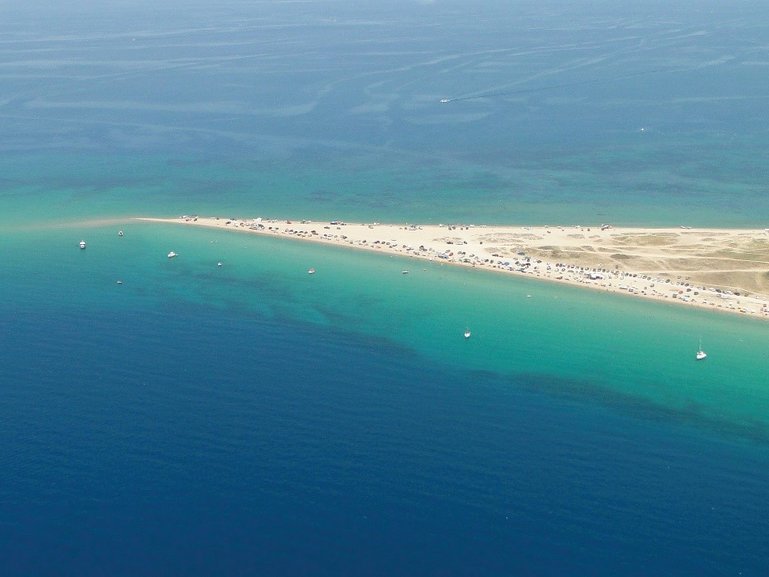 Potamos Beach Thessaloniki
Neoi epivates
---
Neoi epivates, also known as Baxes or Baxe Tsifliki is a coastal destination and municipal district of Thermaikos. It is located 22 km east of Thessaloniki, on the Gulf of Thermaikos. It is a very cosmopolitan beach and attracts many people on a daily basis. You can combine food, coffee and sea in one not that far away Thessaloniki's city center.