That thin line between traverse and travel is where most of you are misled. Ticking off the charts, the most touristy temples, those hot springs who-knows-why are so seemingly interesting, the same old urban markets of these hill stations, is not what adds to your exploration. What adds to your exploration are experiences beyond your imagination, getting to places away from easy reaches, lengthy and friendly conversations with different people in the process and sometimes, a few moments of solace.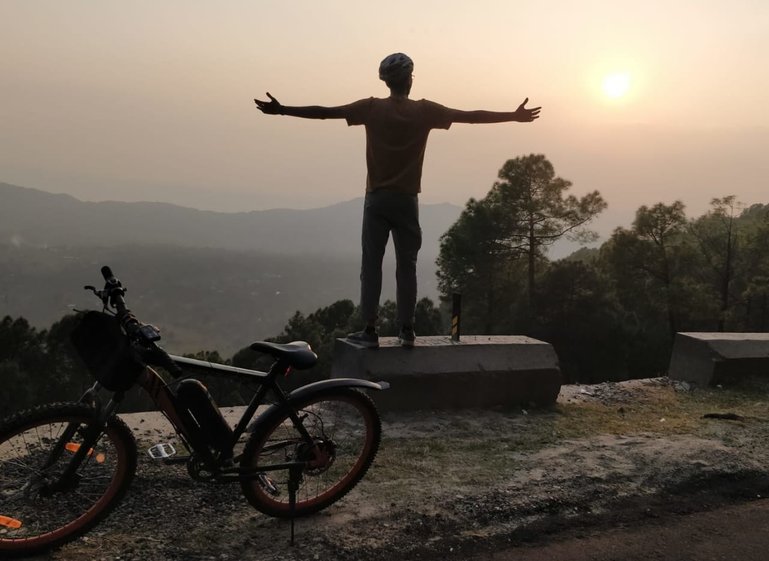 Kanyal is not known to many, a spot hidden under the blue clear skies of Manali, in a direction right opposite to the peaks of the Hampta Pass. Being one of the most offbeat destination that literally no guide would take you to and no hotel manager would suggest you to do, this continues to be a great place for backpackers and explorers who want to unravel hidden bounties of the Himalayas. The place, being the beauty it is, bestows to you solitude and believe us at our word here, 'the finest version of it'.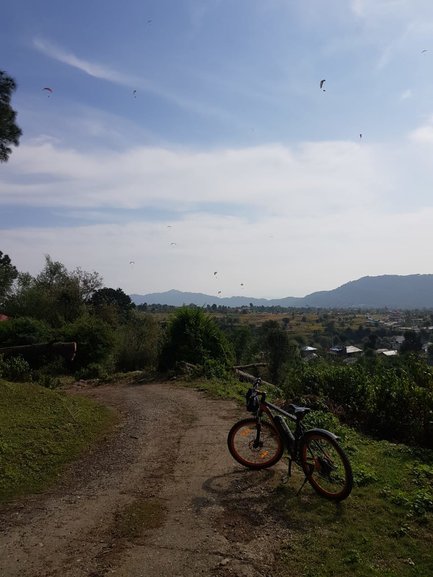 Kanyal, located on the right banks of Beas is located in the Simsa village, about 3 Kms south of Manali and then an uphill ride to the top for roughly 4 KMs.
Riding through the city streets, watching the city wake into the sunshine, children dolled up in neat school uniforms, army men enroute to the their destinies, and the snowy peaks ever glistening with a golden shine from the sun, all becomes a sight to cherish on the way.
And when one finally manages to arrives here in the open lands at the top, they are treated with a 180 degree view of the Hampta Pass' peaks covering the entire front panorama that you vision, and then this ultimate solitude that just dawns upon you as a complimentary gift is just an icing on the cake.
Just sit back, relax, watch the frozen peaks on one end, the green valley when your eyes wander elsewhere, feel the air, relax. Rest assured, here is what you'll definitely earn- a souvenir. Souvenir of a heightened sense of self.
On the disconnected path, when you walk towards the North a bit, the place you end up at is the famous Hidimba Devi Temple, pay a bow here and end it all well.