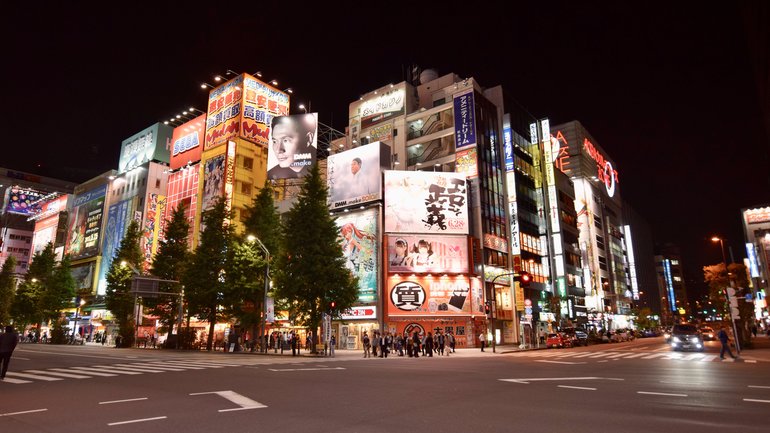 Tokyo in Japan at night
Japan is so unique, it doesn't matter which part of the world you are visiting from, you will get a lot of surprises! If you are a first time traveler, I am pretty sure, there will be a lot of unknowns to you. I am providing your 5 tips which will help your maiden Japan trip.
1. Which Airports Should You Choose?
---
Most probably, you will be landing in Tokyo during your Japan trip. Do you know that, Tokyo has two airports namely Haneda and Narita? While buying ticket, make sure to book a flight to Haneda. It will save you money and time for reaching Tokyo as Narita is pretty far from Tokyo.
2. Do Not Pick A Call In Public Transportation
---
In my country, if my phone rings, I response it even if I am inside a public transportation. In Japan, they do not! Japanese respect other people's privacy and they are very quiet. They will never pick up a call inside a public transportation. You should respect it, too.
3. Take A Converter With You
---
Search for an appropriate converter/power outlet suitable for using in Japan. You don't want to end up in hotel after a long journey and not able to charge your phone because of the power outlet.
4. Bring Yen Instead Of Dollar
---
As most of the things are written in Japanese in Japan, it will be difficult to find a currency exchange right away. The airports provides a poor exchange rate. You should carry some yen with you so that you can use it immediately.
5. Buy A Jr Pass If You Do Love To Travel Fast
---
Intercity transportation using bullet train is damn expensive! I found the flights cheaper than train in Japan at times. If you want to see a major part of Japan in two weeks, you should buy a JR (Japan Railway) Pass. It has a validity of 7 days or 14 days with unlimited travel options.