Recently we decided to ride the Giant Ferris Wheel along the waterfront in Seattle. It is called "The Seattle Great Wheel". We parked near Pike Place Market and walked over.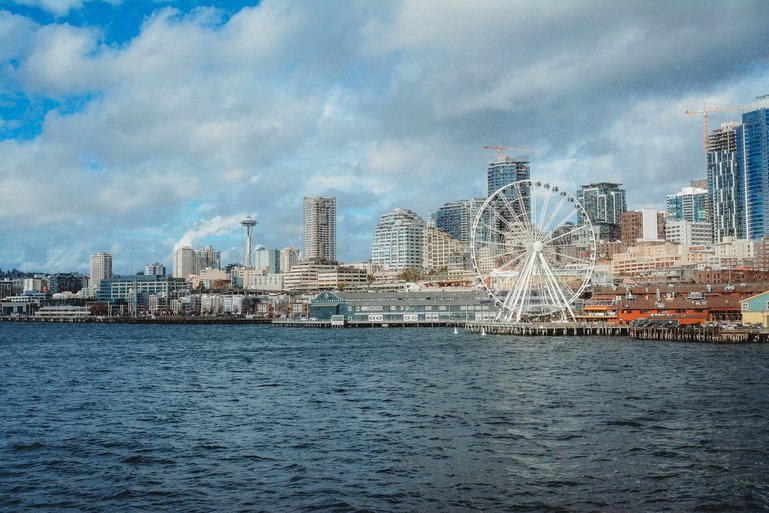 Seattle Great Wheel
The line was not very long and we were on in about 10 minutes. For those who don't know this wheel has 42 climate-controlled gondolas, each able to carry up to eight passengers. You stay cool in the summer, and warm in the winter. This 12-minute, three-revolution ride extends 40 feet (12.2 m) out over Elliott Bay. We did three revolutions and then we were done.
What you probably don't know is that this is privately owned along with Pier 57 by developer Hal Griffith and family. Construction cost of the "Great Wheel" was $20 Million and completed June 2012. It is covered with 500,000 LED lights with a height of 175 feet.
Now the price for an adult is $15 each. I thought that was fine, but they added another 15.1% tax on top of that. The 10.1% sales tax and another 5% admission tax. To my surprise, you don't see these taxes advertised anywhere, just on the receipt you receive. Just love all the hidden fees. Anyone care to comment?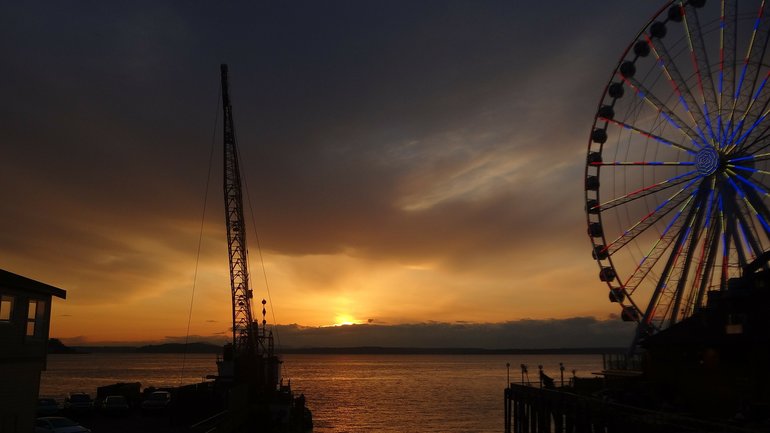 The shots and view were well worth the price even adding the tax we paid. Overall we give it a "B" rating. For more information you can click here: https://seattlegreatwheel.com/