If you decide to visit the Castle of Monsaraz, do not miss the fantastic opportunity to take a bath on the River Beach of Mourão 🚗🏖🛶
Located in the middle of Alqueva estuary, the Mourão river beach spans 320 meters, of which 100 are monitored by lifeguards (summer season). The beach also has a grass area with 45 parasols (to enjoy it, it is enough to arrive early to find some still available. If you can't, you can always take your own sunshade and place it in the beach area). There are a floating pool for children, floating platform with diving tower, steps for bathers and slide. All activities are free of charge. It also has a bar where you can have a drink or something to eat if you have not taken the picnic.
For parking, the beach contains about 70 car places, including for people with reduced mobility. Also, the entrance to the river beach is made through a wooden boardwalk, facilitating the movement of people.
With a picnic area with wooden tables and benches, barbecues, and some shadows so you can eat your snacks or meals, this is a pleasant beach area that everyone can enjoy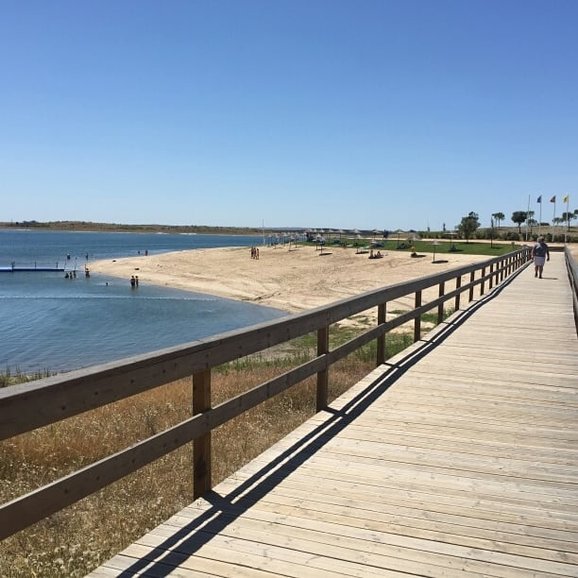 Mourão River Beach