Estremoz is known as "a white city" of the Alentejo, due to the white marble, an element that strongly marks the urban landscape: buildings, sidewalks and fountains. The region of Estremoz, in the Alentejo, has been inhabited by man since ancient times, but according to existing historical data, the foundation of the village dates back to the beginning of the 13th century. Estremoz's military Square has played an important role in the defense of the Portuguese border in various periods of history.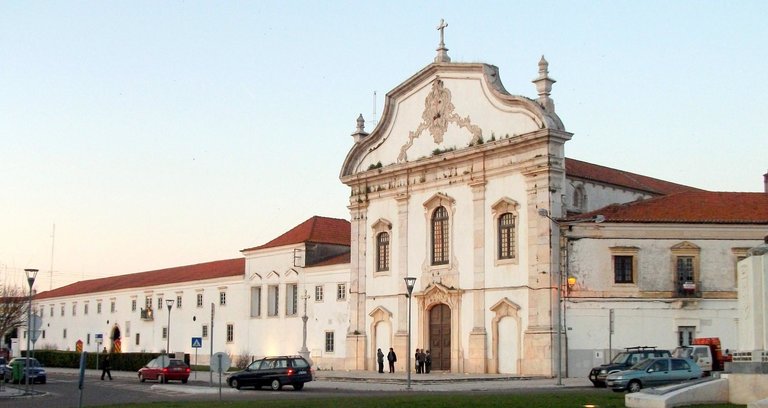 Igreja de São Francisco, Estremoz
Over the medieval upper town within the fortified walls dominated by a massive high Torre das Tres Coroas -"Tower of the three crowns" – marble building of the XIII century with a height of 27 meters, which was built during the time of three kings - Sancho II, Afonso III and D.Dinis.
In the Castle there is a small palace complex, built for Queen Isabel, now has been restored and converted into a hotel-pousada. Queen Isabel, the wife of King D.Dinis, was called the Saint, for always trying to reconcile her militant men – her son and her husband. She founded hospitals, schools and shelters.
Isabel has always been a symbol of people's love. Having stopped the battle between the Portuguese and the Castilians, already very old, weakened by disease, Queen Isabel died in Estremoz in 1336. In her honor on the square in front of the tower stands her statue.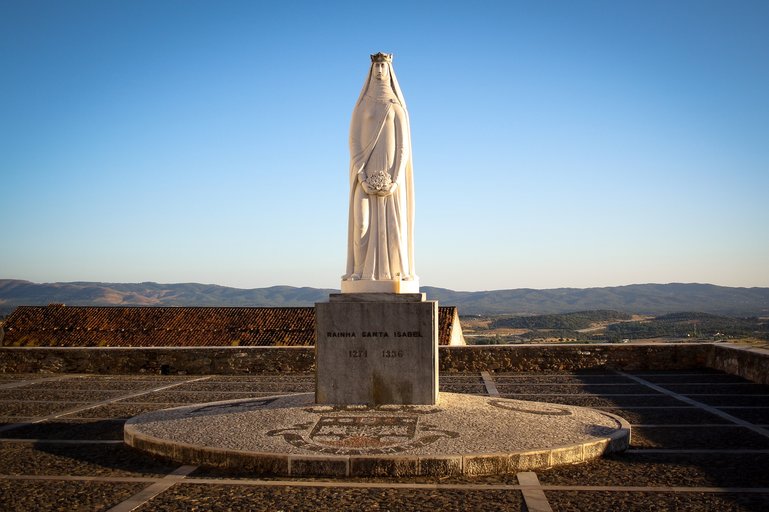 Statue of Santa Rainha Isabel, Estremoz