Traveling to any country for the first time requires you to take a look at most of walks of life of the targeted land, Morocco is no exception. The northwestern African country offers wide range of places to visit, activities to do, and accommodation in which to stay, but most importantly you must take into consideration tips so as to prevent anything from ruining your holiday, below we collected some of the important first recommendations.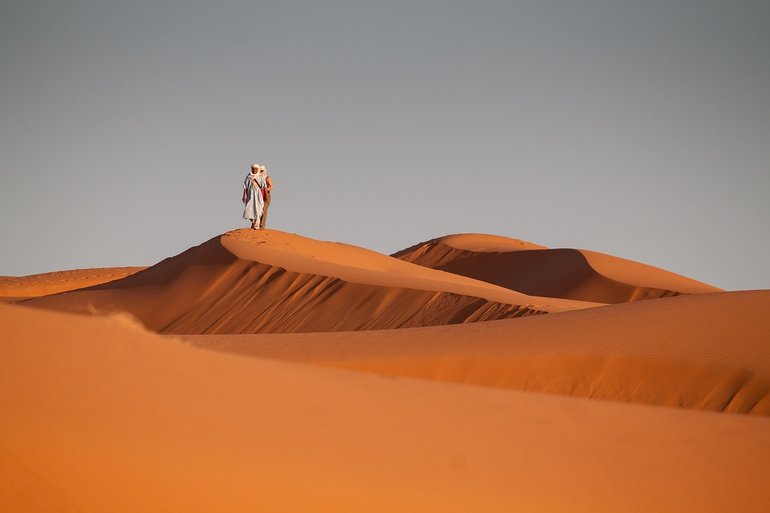 Stay
---
Riads in the old medinas of Marrakech, Fes, Rabat, and Chefchouan is a good choice so as to be very close to the most popular spots of each city. I advise you not stay very late, and try to boost your memory so as to be able to locate your Riad once you leave it, do not accept help from someone to walk you to your Riad because of the amount you will be pushed to pay at the end of the service, expect many people to ask for tips, that's normal, just ignore them without feeling embarrassed as you are just a number for them, and they will target another person after you.
Try to find Riads that are not lost deep in the alleys, instead choose some at the entrance and close.
Hotels are situated in the new town and in the outskirts of Marrakech. If you are a fan of shopping, then hotels in the new area called "Gueliz" is suitable for you. But if you are
looking for peace, Hotels outside Marrakech is the best selection for you.
Food
---
Being in a foreign land means tasting some of its local food, in Marrakech for exemple, popular menus contain Tajine, Tanjia, Harrira, and couscous, I advise you not to eat much of the street food in Jamaa Lefna square, most people get sick very late at night, and ruin their whole holiday. Instead, you can try the following restaurants: Restaurant Café France, Restaurant Café Argana, Restaurant Café Toubkal, Café des épices, and la table de Marché. If you are looking for the cheapest places, always look for the
places where locals eat.
Transport
---
Marrakech has good transportation means, from Public to tourists transportation, at Marrakech airport for exemple, there is a bus that goes to the city center of the Medina and Guéliz for only 3 € / 30 Moroccan Dirham (MAD) per person. Private Tourists' transportation to the city center costsminimum of 10 € / 100 Moroccan Dirham per transfer, and 15 € to 20 € /150 MAD to 200 MAD if your accommodation is outside Marrakech, these prices are for passengers from 2 to 5. Public taxi might overcharge you if he sees you as foreign person, always check the meter in the taxi, and pay the taxi driver according to what is shown in the taxi meter, and at night prices double. But to avoid all this, it is better to contact Tourists Transportation Company in advance as it has fixed prices, but negotiate via emails and Whatsapp application.
Popular Spots
---
You can't see the whole country in a week, but you better make a plan about the places you really interested to see, the cities that attract people the most are : Marrakech, Essaouira, Fes, Casablanca, Merzouga desert, and Chefchaoun. What makes Marrakech a good place to arrive and stay is that you can start many day trips and multiday tours from Marrakech, for exemple you can see Essaouira,
Ourika Valley, Ouzoud Waterfalls, Ouarzazate city, and Casablanca in only full day trips, and go for some three days tour to Merzouga, but Chefchouan is very far in the north, you have at least to go through Merzouga and Fes.
In Marrakech, Check in the old Medina, local souk, Jamaa Lefna square, Bahia Palace, Tombeau Saadian, and Majorelle Garden, the latter 3 places costs 7 € / 70 MAD for the entrance.
Things to do in Marrakech
---
There are many things to do in the ochre city, but only 2 days is enough to do at least everything is there to experience, Camel ride, Quad bike, Buggy Cooking Class, Horse Carriage ride, Moroccan Hammam are among the most popular activities, and if you are a hiker, take 2 days trekking tour to Toubkal Mountain, the highest mountain in Morocco, and second in Africa.
There are more tips and advice to come, just stay tuned, and I will keep you updated regarding everything to be known about Morocco.