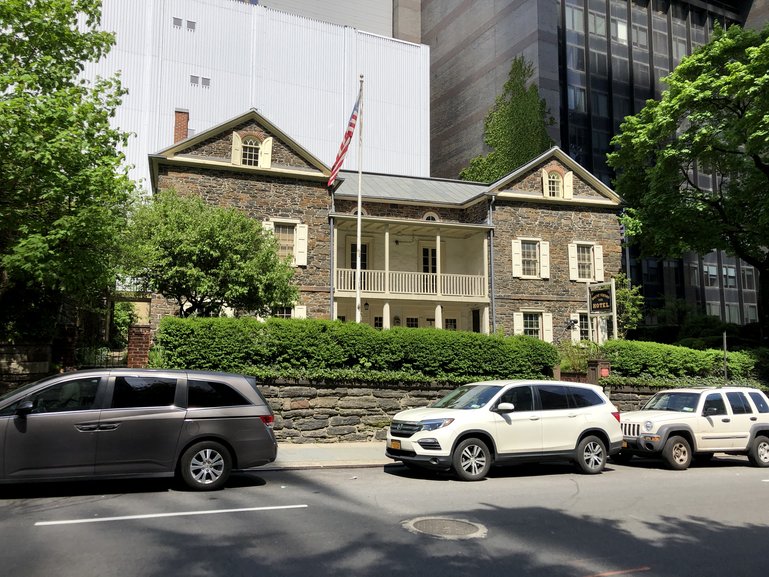 Mount Vernon Hotel Museum
The Mount Vernon Hotel Museum was a great find. Located down on E 61st near the East River is this charming circa 1799 old hotel that is now a museum owned & operated by The Colonial Dames of America. We stumbled across the museum whilst wondering around down near Queensboro Bridge.
The hotel which was essentially a day spa of old being about 5 miles away from downtown New York when it was opened as a hotel in early 1800's has not changed much since then.
Internally within the old hotel building, you will find some great art pieces and also furniture of the time with pieces that have were owned by original owners of the old hotel.
The Colonial Dames of America do a great job in maintaining the property and also the volunteers that work in the museum are passionate about the old building and for $8 the guided tour and talk on the hotel was well worth it.
To locate the Mount Vernon Hotel Museum walk from the corner of Central Park near The Plaza and head straight down E 61 Street towards the East River and as you start to see the Queensboro Bridge on the right, the museum will be located on your left.
If you do find yourself down this neck of the woods in Manhattan, do not miss seeing it.