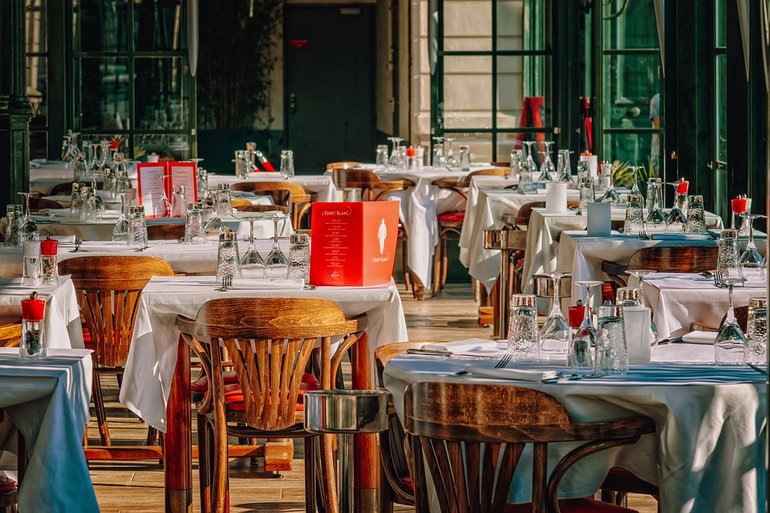 Soul food is one of the most long-lasting and impervious to change types of American cuisines. While fashions and trends in cuisine come and go, and the restaurant industry leans towards fancy small plates, soul food continues to shine in all of its meaty, rugged, and fulfilling glory. If you're on a quest for the best soul food in New York, you should first focus your efforts on Harlem, where you can find classics like fried chicken and mac and cheese. Harlem has so many soul food offerings that it would take you months to try all of them. To make it easier on you, this guide's been created thanks to the top suggestions from locals, who know the neighborhood best.
Miss Mamie's Spoonbread Too
---
The best place to go for the classic soul food staples is Miss Mamie's Spoonbread Too. You can get delicious food like the Fried Chicken with two sides, which is a bestseller and comes perfectly seasoned, crisp, and the portion size will leave you stuffed to the brim. Once you've finished your main course, you can try the amazing peach cobbler which is almost too sweet but balanced well with a salted crust.
According to restaurant blogger Mark Tillerman from 1 Day 2 Write and Nextcoursework, "the portions are large and the prices are fair. The dessert itself is good enough for customers to get more for takeout and even return for more. Regular patrons gush up and down Harlem about the desserts and the corn bread."
Melba's
---
Melba's is a lot more modern than Miss Mamie's classic fare. Some customers swear that Melba's is the absolute best option in all of Harlem, if not New York City. One of the most popular bestselling items here is the delectable Fried Chicken and Eggnog Waffles, which is served with strawberry butter. Yes, strawberry butter. These waffles are both fluffy and have crunchy edges, the perfect combination when matched with eggs, cream, and nutmeg for the eggnog flavor.
Unfortunately, this staple doesn't include sides, so you need to order such things as the mac and cheese separately. It's worth it, though, because the macaroni cooked al dente is covered in the gooiest sauce made of cheese and buttermilk.
Sylvia's
---
Sylvia's is a popular draw with tourists from all over the country, and it's a frequent stop on tourist bus routes. Despite this, locals are not deterred and still come regularly to Sylvia's to enjoy the food. It's recommended by the whole neighborhood and it's popular not only for its amazing food, but also the extremely friendly service and long history.
The best options here are also the fried chicken as well as the barbecue ribs, which comes with two sides. The ribs will blow your mind: they are glazed in a tangy sweet sauce and they simply fall off the bone as you eat. As explains Rita Dolton, a manager at Write My X and Australia2write, "the focus on the ribs plate is the braised meat as opposed to a smoky or spicy flavor, but if you want to make them spicier, Sylvia's makes a great house hot sauce which pairs well with the barbecue ribs."
Amy Ruth's
---
Amy Ruth's is a typical hole-in-the-wall, dive restaurant. It doesn't pretend to be fancier than it is, so you won't find any table cloths or fancy decor here. The walls are worn, the floors are tiled, and the chairs are red upholstered and give a diner feel to the place. This atmosphere as well as a delicious menu, makes clients return again and again. The daily specials are all named after famous black celebrities, like Ruby Dee (a catfish plate), Reverend Al Sharpton (fried chicken and waffles), or Al Roker (beef ribs). Anything you choose will leave you full and satisfied.
The tables are all spaced out so it doesn't feel too crowded. There's only a low buzz of conversation, which is in stark comparison to the busy vibe at Sylvia's. Amy Ruth's is a classic choice if you want something with no frills, unpretentious but delicious all the same.
There are so many soul food restaurants in Harlem to choose from, but these four are hands down the best options recommended by locals throughout the neighborhood.