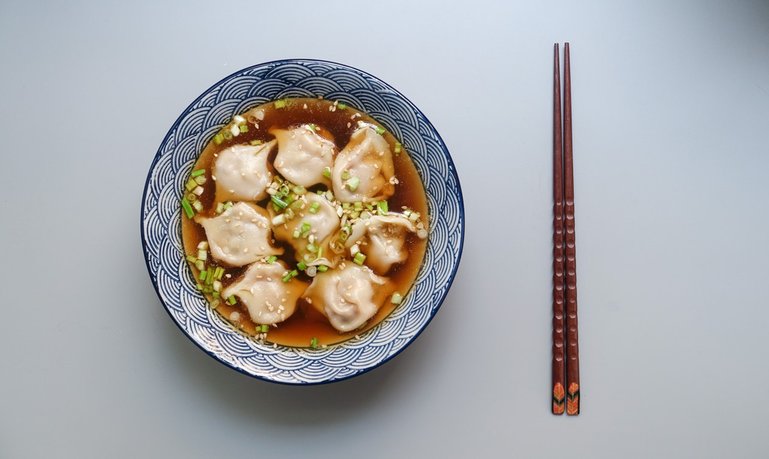 Dumplings
While New York City's Chinatown has a good reputation, I always recommend that travelers and my travel friends also visit Flushing, Queens. Depending on where you are coming from in Manhattan, expect about a 30 minute subway ride.
This neighborhood in New York City's borough of Queens is an incredibly diverse one. It also boasts some amazing food options! Its streets lined with street vendors, restaurants, bakeries and cafes, and malls that you can visit. In fact, you'd be surprised to find little shops in the basements of Flushing's buildings, too.
Whether you're in the mood for noodles, dumplings or other delicious snacks, Flushing is a great place to be. And, it's a fun neighborhood to simply walk around in and look into the shops, try local pastries, visit the supermarket, or grab a meal. We really liked Tian Jin Dumpling House which is located in Flushing's Golden Mall. We honestly stumbled upon it by accident, and so glad we did! Don't expect "fine dining" at this place (it's a hole-in-the-wall and looks messy), but prepare to enjoy the food a lot! Their dumplings are incredibly delicious, and really cheap.
Flushing is accessible by the 7 train from Manhattan.