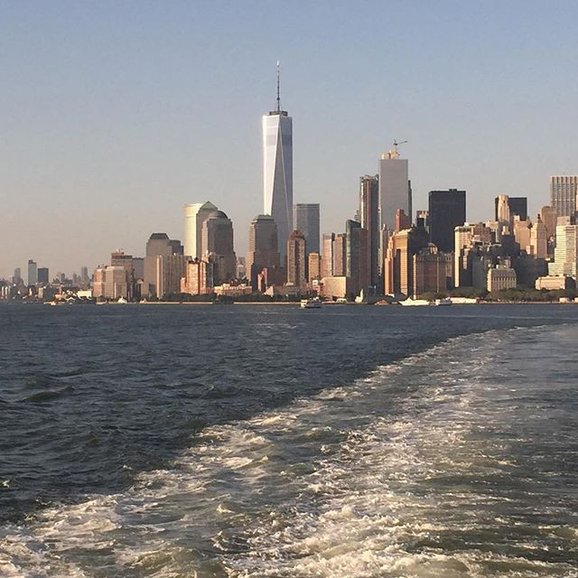 Views from the Staten Island Ferry. Photo cred: Mercedes
NYC is my favorite city to travel too. I have been there all 4 seasons and each one has something new to offer. Today I am going to share with you what to pack when you are going to NYC in the spring or summer. There is always something to do and see in the city that never sleeps; festivals, tours, museums, eateries, etc.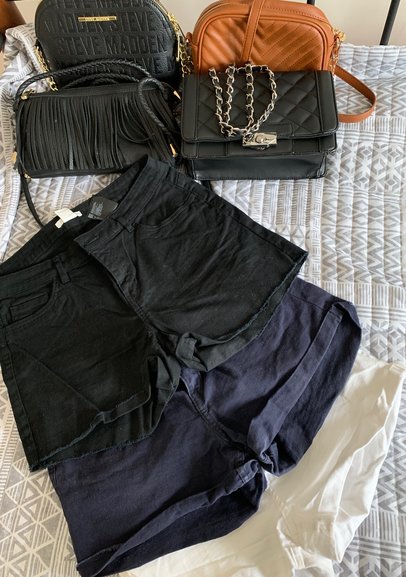 1) A Cross body bag is going to be your best friend when walking the streets of NYC. It fits all of your necessities, it's comfortable and everything you need is accessible.
2) A backpack is also a great accessible accessory to have for the fellas and also my ladies who would prefer it. Backpacks are very spacious and hold a lot more than a purse. Try not to make it too heavy.
3) If you have plans to tour the city and take some great photos with the amazing skylines as your back drop; you will need a camera or your smartphone. Along with the smartphone I would advise you bring a portable charger in your bag. I have thousands of photos from my many trips to the city over the years; so smile and enjoy.
4) The weather is beautiful in the spring and summer months. I always make sure I pack comfortable clothing. You will usually find me in shorts w/a cute top, a dress, T-shirt, or jeans during the day.
5) I'm always on the move in the city so I only wear heels when I am going out to a meeting, event, or club. I run around the city in comfortable sneakers. I wouldn't recommend wearing flats around the concrete jungle for long periods of time. Been there and done that and I had the swollen ankles to prove it.
6) Some cute Sunglasses
7) Always make sure along with your credit/debit cards that you have cash on you. In NYC there is always someone selling something. You will find some great trinkets to take home to your family and friends. Artist selling paintings and sketching caricatures in central park, Manhattan, Times Square, etc. With all the walking people do in the city a; very successful hustle is selling ice cold water. Almost every corner you turn on in the five boroughs there is someone with a cooler full of ice cold water that is normally priced at a $1. I have purchased some great paintings, water, food, key chains, T-shirts, shot glasses, hats, earmuffs, etc.
8) I always make sure I purchase a unlimited metro card for the subway. Yes I fully emerge myself into the New Yorker lifestyle when I'm there. I also use Uber in the city usually to and from the airport. If you are driving to New York you will want to have cash for tolls. If you plan on making frequent drives to the city I recommend you purchase a EZ Pass for your car. It allows you to pass through the tolls via the express lanes; you can link it to a debit card to pay for the tolls.
Have fun and take in as much as you can. When traveling anywhere do your research, be mindful of your surroundings, be safe, and enjoy yourself.