Brooklyn is a large borough of New York full of different neighbourhoods, some of which are more gentrified than others. It is a more affordable place to stay than Manhattan, and has a number of its own attractions .
Here are 5 things to do in Brooklyn:
1. View Manhattan from Brooklyn Bridge Park
This is one of the iconic sights of the city and it is a great experience to walk across the bridge (though watch out for cyclists!)
2. Brunch in Williamsburg
Brooklyn's hipster hangout has a number of cool bars and restaurants for Cold Brew coffee and Eggs Benedict.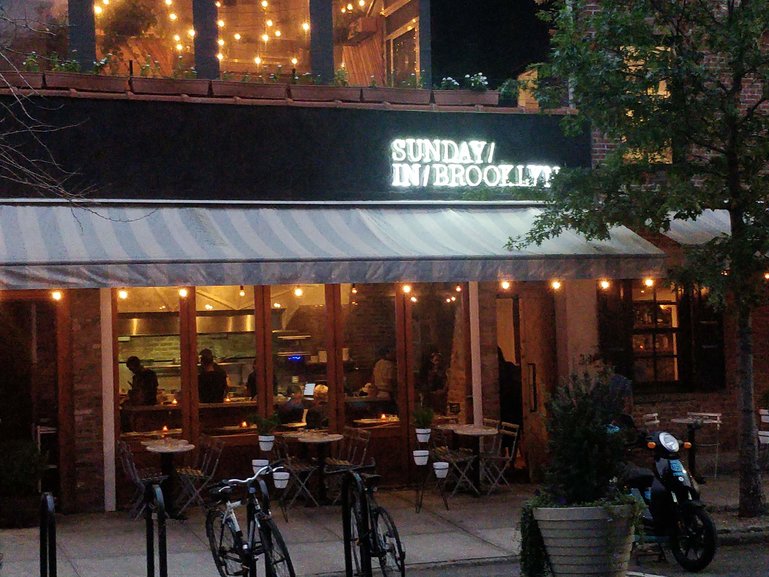 Restaurant for brunch
3. Walk around Prospect Park
A less touristy space than Central Park and filled with secluded spots for picnics. Look out for turtles in the water.

Prospect Park
4. Visit Brighton Beach and Coney Island
Take the Subway to the end of the line for a taste of retro seaside holidays. There's a boardwalk, aquarium and theme park. Try the salt water taffy.
5. Explore Domino Park
A newly created leisure spot by the river complete with stunning views, a snack bar, multi-coloured fountains and a dog zone.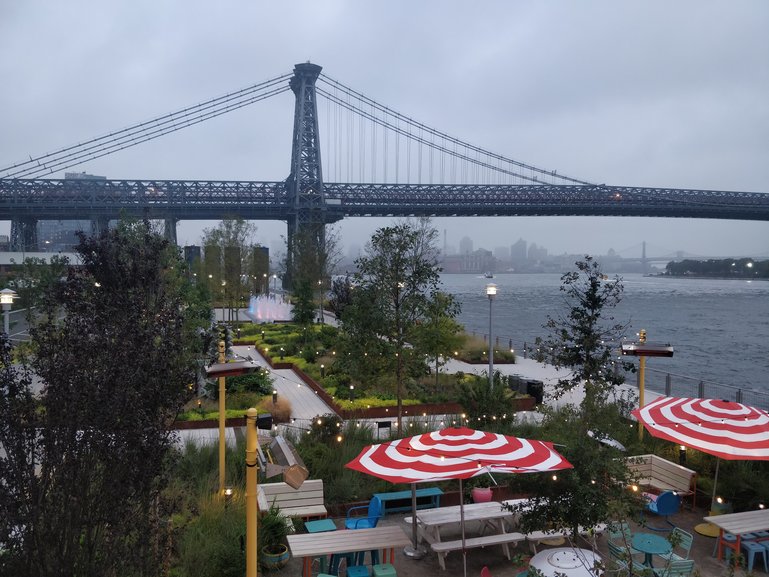 Domino Park