The first rule when travelling in Ukraine is to keep your passport with you at all times, it's the law. Not having your passport with you can serve as an excuse to corrupted police officers to get money from you. Having a photocopy or a screenshot of your passport might help, but you'll definitely be better off with your original passport.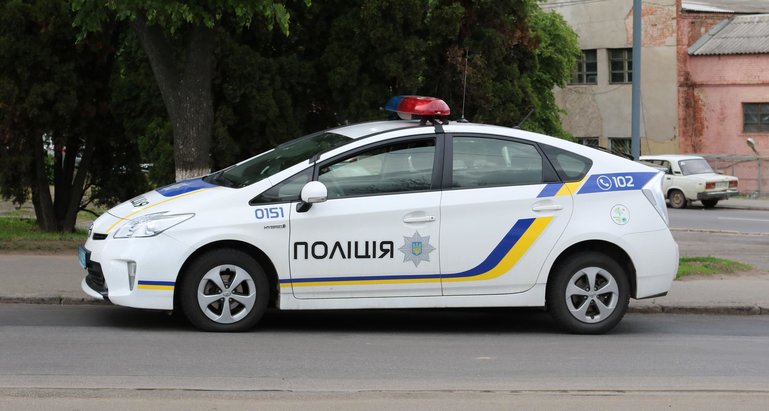 Ukrainian police car
At some point during your trip, you might get stopped by the police for an identity check. Unfortunately, some cops in Ukraine are corrupted and can try to get you to bribe them.
The following will increase your chances of being controlled:
* Not looking ethnically Ukrainian
* Drinking alcohol in public (it's forbidden by the law, and gives corrupted police an excuse to extort money from you)
* "Acting suspiciously"
Do you speak Russian?
---
Chances are that police officers speak very little English. So if you happen to not speak any Russian or Ukrainian, it will be harder for them to bribe you. Be careful though if you can actually speak some Russian, they might test your comprehension by making you react to what they say.
If you don't have your passport
---
If you don't have your passport on you, the police will most likely ask you to pay a fine right away, in cash. They might threaten you with a night in jail and a bigger fine on the next day. It's a delicate situation, some people will tell you to pay, others not, since they might be bluffing. Use your common sense and your instinct depending on your exact situation.
If you have your passport on you
---
It will be harder for the police to get money from you if you didn't cause any obvious trouble, but they might try (if they happen to be corrupted).