1. Because it's "Little Paris"
---
A French man, a former governor appointed by Catherine the Great of Imperial Russia: Armand-Emmanuel Sophie Septimanie de Vignerot du Plessis, 5th Duke of Richelieu and Fronsac, who is simply known as duc de Richelieu to everyone in Odessa, was in charge of turning this small seaside village into one of the major port cities of its time. And he did not disappoint: the best European architects, city planners, sculptors and painters were hired to turn it into the "Pearl of the Black Sea". The periphery of the city center is a little less grand but is full of architectural gems as wealthy traders from many diverse cultures and backgrounds did not shy away from building homes that make a statement.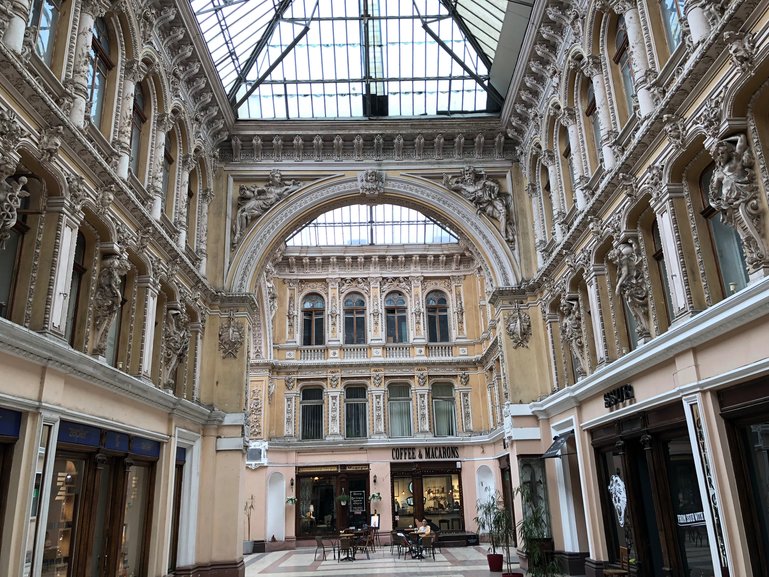 2. Catacombs - The Largest Urban Labyrinth In The World
---
It is 5 times longer than the Paris Catacombs, running up to 1,600 mi (2,500 km). Formed as a result of limestone mining, some parts of the tunnels date back to the 17th century and some are still working quarries. These catacombs have been used throughout history for many not-so-kosher activities:
smuggling people and goods in and out of Odessa by everyone imagined including Bolsheviks, killing Nazi soldiers, storing wine and cheese, as a hiding place for partisans and everything else your dirty mind can imagine. There are still about 1,000 entrances to this day into this complex maze of underground caves and tunnels.
3. A City For Cat Lovers
---
Cute cats are everywhere on the streets in Odessa. They are loved, taken care of and are incredibly good looking. There are even small monuments all around the city dedicated to these beautiful creatures. On my visit to Odessa I would snap a kitty shot every time I left a house, I just couldn't say no.
4. Enjoy Opera & Ballet On a Budget
---
I've heard even from pretty well to do people in New York about how expensive going to a ballet and opera performance can be. But not in Odessa. The Opera and Baller Theater is not any less beautiful than the Carnegie Hall but tickets cost only a fraction of what you would pay for a similar performance in New York and that's a good reason to explore the interior of this landmark building for yourself and snap a couple of shots within its lavish walls for posterity. I always go for a performance or two every time I'm in Odessa and have never been disappointed.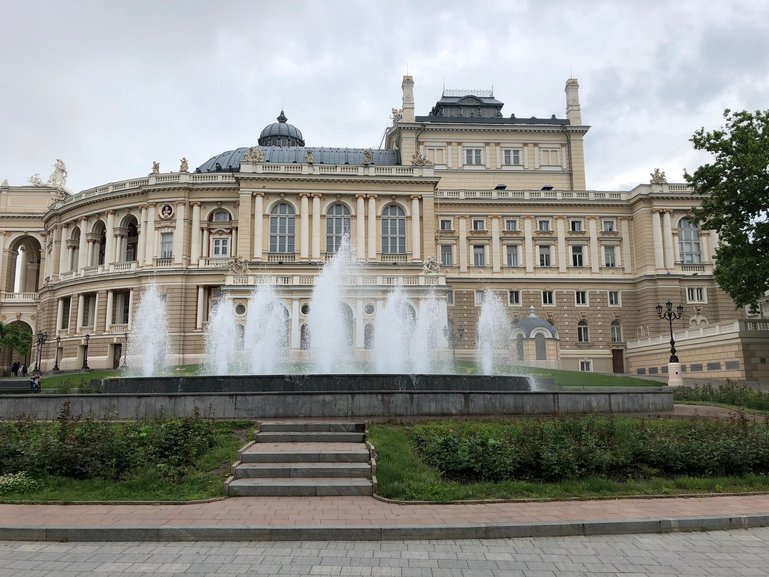 5. Accommodations for Any Budget
---
Odessa has long been a popular destination for beach lovers, which means there are plenty of options to choose from when it comes to places to stay. Travelers will find grand, luxurious hotels like the Duke or Londonskaya, Airbnb homes for couples and families and hostels for backpackers. I'd recommend visiting in September when most tourists with kids are gone but the weather is still nice and warm.