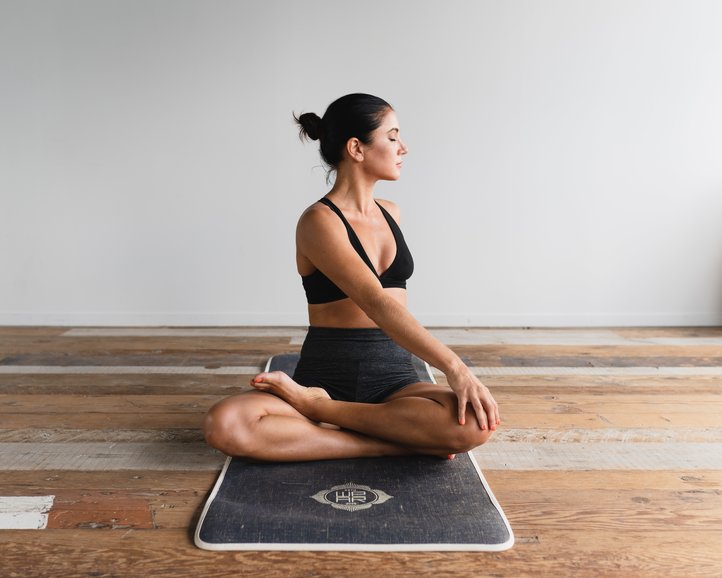 If you have a set of skills that are in demand in different locations, you will find it easier to travel for longer. Having money is an important factor to afford food, accommodation and have some fun, too! Motorcycle travellers have to be particularly responsible in that matter, because not only your own maintenance costs, the motorcycle needs it too. Insurance, petrol, repairs and parts are all important to be able to keep going. Well kept and preserved machine will serve without failure – providing only good memories.
Cooking
---
You win a man's heart through his stomach, why wouldn't you use this skill while you travel, too? It's a great way to save money on the road, and I kid you not, many people would chip in to have a home-cooked meal, with simple hearty ingredients you can source from a local grocery store. Cooking with other people is a very social activity and I love to do it for others – especially when they like it.
Take advantage of all simple recipes with fresh, seasonal vegetables and grains like lentils or rice for a balanced, one-pan dinner which will satisfy rumbling stomachs after a whole day packed with adventures. This might also come in handy if you're looking for Workaway placement in hostels or campsites. Remember about building up your delicious portfolio – it will open more doors. The one who makes tasty food is always welcome!
Photography
---
It's not only beautiful nature, which you can photograph but also there are people who are happy to pay you to capture their magical time on holiday. This will be a beneficial skill in more remote locations, where you will be maybe one of a few professionals available, not a hundred other photographers competing with you.
Good eye and a nice camera is a basic setup you need to provide photography services. Confidence will come with time – it's a good idea to try to do little photoshoots with your friends before and read a few guides on photography. The practice is key!
Good places to look for photography gigs: PicTrip, LocalGrapher, Flytographer, ShootMyTravel.
Massaging
---
When you're travelling and try to keep it going, it is more than likely you will meet people who are seeking relief from pain in their backs, a relaxing time in the evening or simply want to try something new. If you take a course and become a certified massage therapist, it is fairly easy to get a job in exclusive holiday resorts that want to offer massage in as a part of their packages.
Certification training takes around 300 hours as a minimum and can be completed in a few weeks if you have enough spare time. Surely it will be a skill in demand in many tourist areas and is usually very well paid due to the level of expertise it requires.
Yoga
---
Yoga is not only making your body leaner, stronger and more flexible, it is also a great practice for your mental balance. For the past few years, it has been getting more popularity and there are more and more retreats organized focusing on self-awareness, meditation, yoga and psychical activity.
What does that mean? They need people to run those classes.
Yoga instructors are high in demand and investing in training to become a certified teacher is possibly one of the most fulfilling careers if you're passionate about this unique discipline and guiding others on finding their own self through asana practice and meditation.
To become a certified yoga teacher, you should complete at least 200-hours training. There are courses all around the world, so it would be a great stopover during your trip, or even the only reason you go on it! Prices vary worldwide, with the most affordable courses taking place in its origins in India and Nepal.
Musician
---
Entertainment is always a very important part of everyday life, regardless of the location. Are you travelling with an instrument? That's great because this way you can create unique experiences with people you meet on your tour. If you aspire to become more knowledgeable around the world as a music artist, that's the exact path to go on.
You can earn some money playing at bars, local events, parties, and Sofar events everywhere you go.
Languages
---
If you happen to know English and another language, even not those so common, you might be a person to contact if anyone needs a guide or translator. Not only it will help you to get around in remote places you are travelling, but it also might help other people to have the best time without language barriers.
It might not be the most sustainable way of making money at first – especially when you don't stay in places for a long period of time, but it might be a great time spent with other people!
Handicrafts
---
If you're skilled in any craft like woodworking, knitting, pottery, or simply painting – it can all be turned into a great course gathering people willing to learn it. Embrace your unique skills and share your knowledge with others. If you have the necessary supplies to create items of your own, you will be able to gift them or sell them for profit – even online.
Now, if only the post office was nearby…
Summary
---
There are many skills you can put to good use during your travel – and surely talking to people and making local contacts will open opportunities that not many other travellers would have access to. First and foremost, be a helping hand when anyone seems like they need support.
It's not all just about the money, great time and experiences are worth more than anything else.