Namaste!
I am a bit late writing in this week, well its holiday season but unfortunately it is the flu season too. I was a bit tied up on the health front, so I hope you will excuse me.
Well, here we are finally at the end of 2020 that has been a very eventful and a tiring year for all of us, worldwide. The good news is that it is about to end and the fact that we will be celebrating Christmas albeit with social distancing norms. Churches this year will be mostly empty but, not our stomachs! So today let me give you a grand tour of some of our Christmas Delicacies that we share with our loved ones.
Talking about Christmas, it is not complete without a pot roast, but we have a host of other delicacies to tickle your taste buds.
Korma
---
Korma is basically a dish that was made popular by the Mughals. The culinary aspect of cooking in India is still very Mughlai.
Korma is made with Chicken or your choice meat. It is made with Yogurt, Almonds, Cashew Nuts, along with the main ingredients like Onions, Garlic, Ginger and a mix of spices.
Korma is eaten with Naan or Butter Naan, Chapatti, Pulao or Plain Rice.
It has been my favourite dish since I was a child.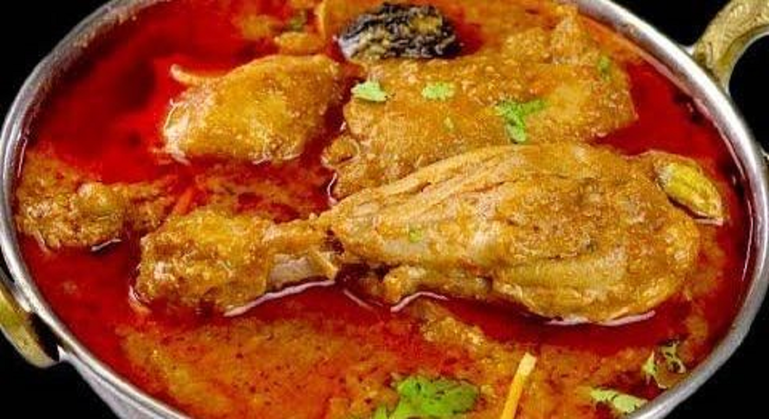 Representational Picture of Chicken Korma
Kababs
---
Kababs (aka Kebabs) is yet another dish spiked in history. It has its roots in the Mughlai cuisine and it one of the famous and probably the most consumed delicacy around the world.
I would beg to disagree with Wikipedia on this issue since Kababs were a Persian delicacy and were brought to India by the Mughals, also the fact that Persian was also the official language of the Mughals is a testament to the fact.
Coming back to the kababs.
Kababs are made with a grinded meat of your choice with a mix of spices and green coriander and green chillies, It is hand pasted on iron skewers and roasted on slow coal / wood fire and served with Onions and a Chutney of your choice.
I still remember my father taking us out when we were kids to the Jama Masjid in Delhi after Church and treating us to Kababs and Rumali Rotis.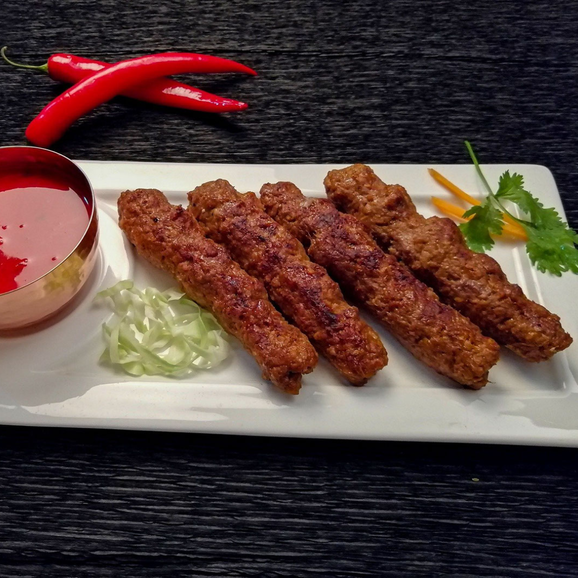 Representational Picture
Naan
---
Naan is the traditional holiday baked bread which is taken with most of the dishes. It is leavened flat bread, baked in an oven or tandoor. It served hot and is very soft and delicious when taken with a curry of your choice.
Although many versions of the Naan exist but the Sub Continental ( Indian Sub Continent ) Naan is most famous worldwide.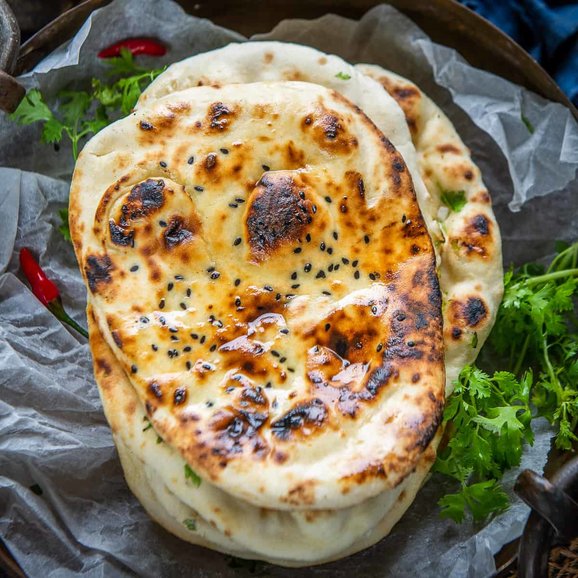 Representational Picture
Tikkas are small marinated pieces of a meat of your choice or of paneer (Indian Fresh Cottage Cheese) baked on low flame / heat and served with a garnish of lemon, onion and green coriander. It is a winter treat and the only thing that comes close to a platter of Tikka are a couple of hard boiled Eggs.
I hope that the above is persuasion enough that traditional Indian cooking and delicacies are truly a celebration of Christmas, the Indian way.
In my next post I will bring to you the best of vegetarian delights that my beautiful country has to offer. Till then stay safe and keep that mask on.
Dhanyavaad (Thank you)