Among the many places you can visit in Lisbon, there is one which is quite hidden from the eye and not many foreigners know about. This new creative island in the ruins of a gigantic abandoned industrial site is a mix of crafts shops, advertising and fashion agencies, dandy and vintage cafes and restaurants, and a cute flea market opened every Sunday. It is also the chosen host for many cultural events, exhibitions, concerts and workshops.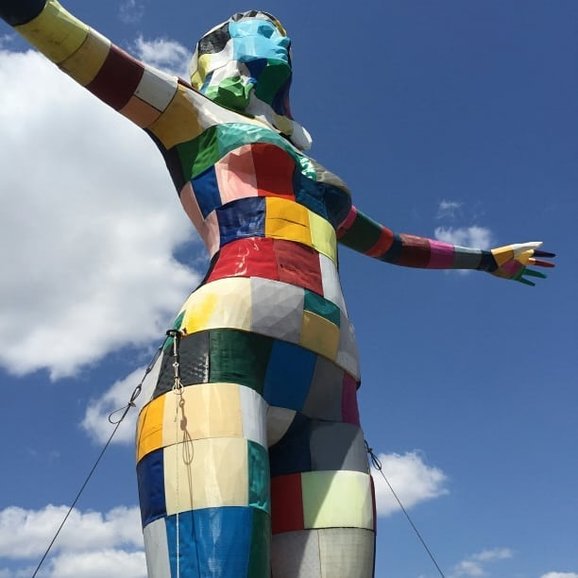 LX Factory patchwork lady statue
Schedule
---
Weekly Sunday LX market from 11:00 -19:00
Access
---
R. Rodrigues de Faria, 103
1300-501 Lisbon
Portugal
More information
---
For more information, have a look at the official website.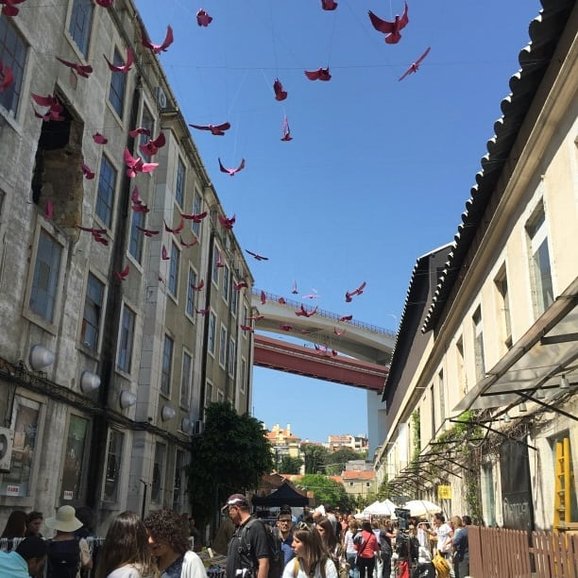 Lisbon LX Factory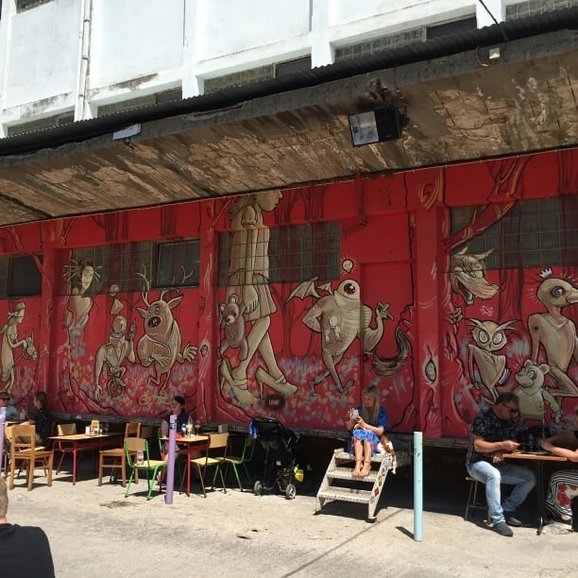 Lisbon LX Factory
Portugal is becoming one of the most popular tourist destinations in the world. Stunningly beautiful, but impossible cold ocean will not let you lie on the beach all your stay here. Literally, every town and village here has one or two attractions. Whichever way you choose, you will find everywhere a lot of fantastic views of nature, historical traces and friendly residents. Portuguese villages will tell you their history, entertain you with folk songs and festivals, feed you with delicious dishes, and stun you with sunrises and sunsets. It is impossible to spend the whole vacation in only one place. In this situation, the car seems to be the ideal transport for traveling around the country.