When we talk about France, we tend to think about Paris. To everyone´s surprise, it offers much more than just Paris. You would be glad to know that France is also famous worldwide for its impeccable coastal line to the south-east.
Yes, we are talking about the most happening and glamourous place of the entire France; which, is popularly called the French Riviera. French Riviera portraits a beautiful coastline to the south of France along lies the turquoise blue Mediterranean Sea. French call it Cote d'Azur or the coast of Azure, where Azure means Blue. The French Riviera stretches as far as 550 miles and exhibits world´s most beautiful beach fronts. On my trip to Cote d'Azur, I was taken aback with the unexpected beauty and the calmness that this place had to offer.
If you haven´t been to this part of the country until now, then you should certainly plan one this summer. French Riviera is blessed with immense beauty and a lot of different places to explore, but these 7 are the charm of the South France.
Nice | Nizza
---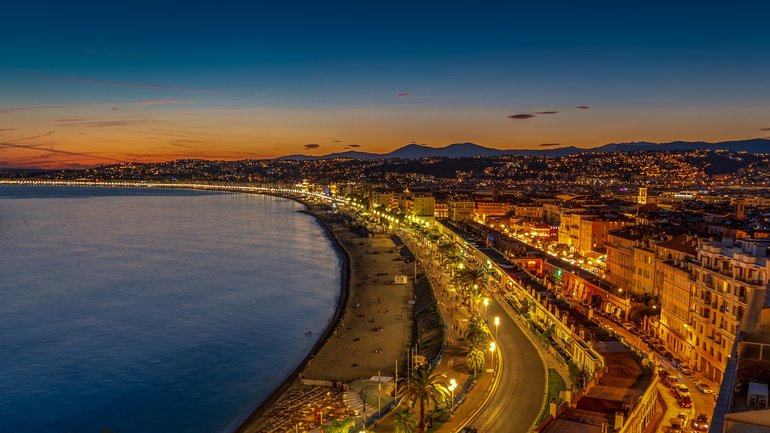 Nice or Nizza, no matter what you call; this place has abundant beauty, which is why the people of France call it Nice la Bella—Nice the Beautiful. Situated near the Italy border, it is the perfect fusion of vibrance of Italy and chic-ness of France. The city is filled with cute little boutique restaurants, classy cafes and trendy bar. Sitting at one of such joints along the beach with serene view could make your trip even memorable. The main beach of Nice is unfortunately stony than sandy, so you would want to consider other beach like CoCo beach, which is a paradise for snorkelling and cliff jumps into the divine sea.
Antibes
---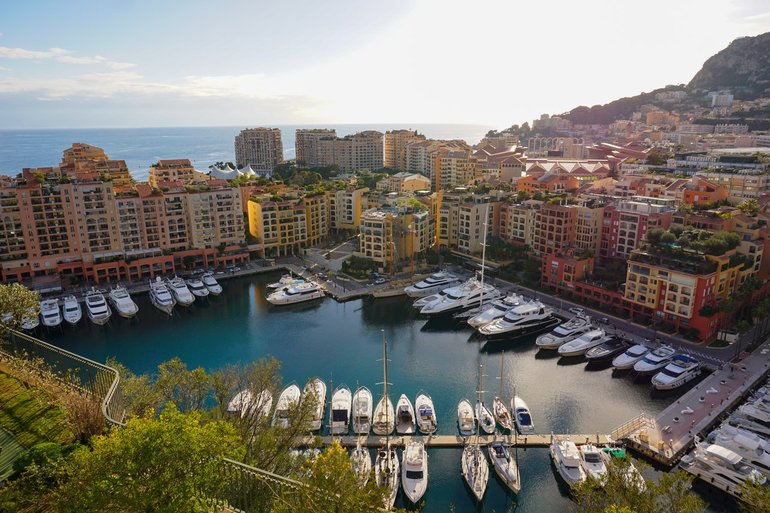 Antibes is a local town located between Nice and Cannes. This medieval town is now, port to world´s many luxurious and expensive yachts. Walking in the narrow streets, beautiful sea shore, small beaches all resonating immense calmness, this place has everything you desire on a vacay.
Port Vauban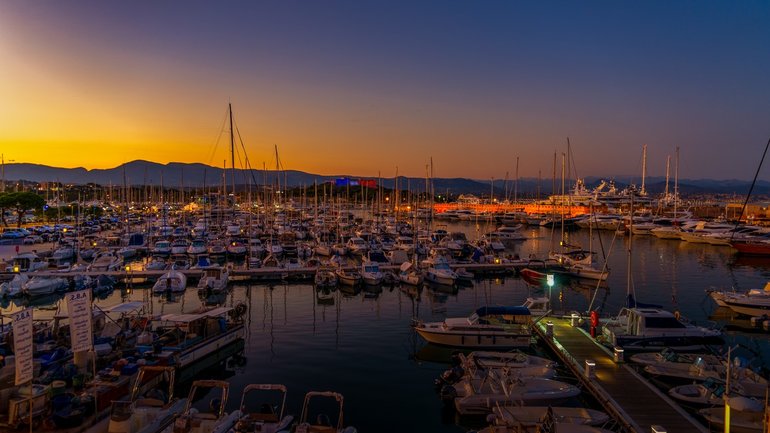 This is the old town of Antibes with cobbled streets and old medieval architecture. It also has the beautiful Port Vauban, where you will find the luxurious yachts parked. Narrow streets with many traditional shops and plenty of Cafes restaurants awaits you. Suggestion would be to not miss on visiting the covered market just in front of the town's Marie or Mayoral Hall. Picasso museum is just around the corner as well as the Promenade walkway.
Cannes
---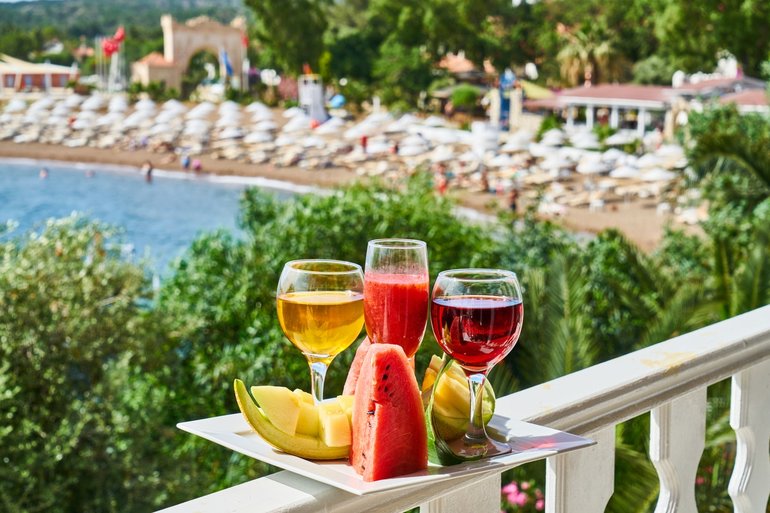 Cannes, as I always thought, to be filled with glitz-glamour, paparazzi and luxury. And it totally stood up to my expectations. The city is no less than a kingdom, with decorous and voguish vibes running all across the street with its high end fashion couture, chic boutiques, fine dines, 7-star hotels, clubs, casinos and pubs. Cannes is the perfect pick to indulge in true luxury and pampering, with the best hotels in the country. Indulge in complete luxury even over the beach side, with a romantic walk along the sandy beach of Promenade de la Croisette, enjoying an ice-cream to get a break from that harsh summer heat. If you plan your trip in May then don´t make a mistake like me (I reached there two days later), of missing out on the star-studded affair at the Cannes Film Festival.
Sainte Marguerite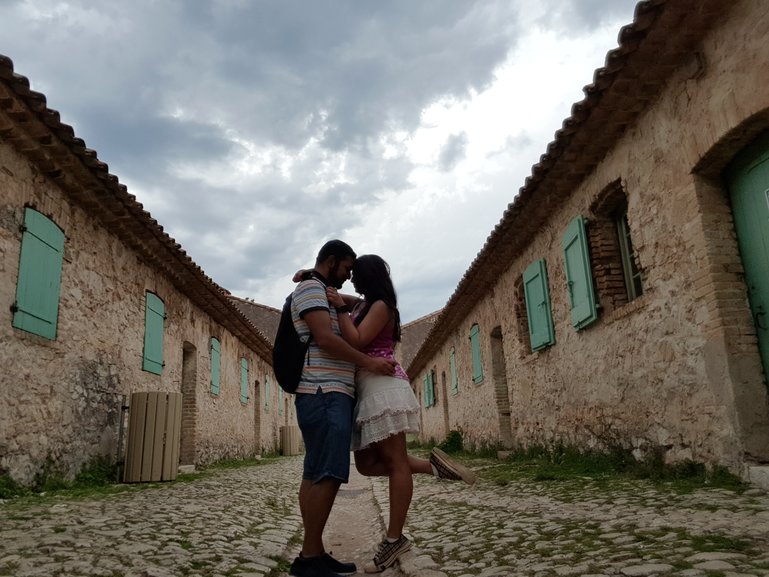 A very beautiful island, just at a short ride away from the mainland. It is a natural reserve where one may enjoy a long hike around the island taking an opportunity of soaking in the clean fresh air and a dip at the sea shore where it is not at all crowded, like the mainland, away from the hustle and bustle of the city. You can spend your day admiring the scenery and breathe in some organic eucalyptus scented air. You can also visit the historic fort Musée de la Mer.
Monaco
---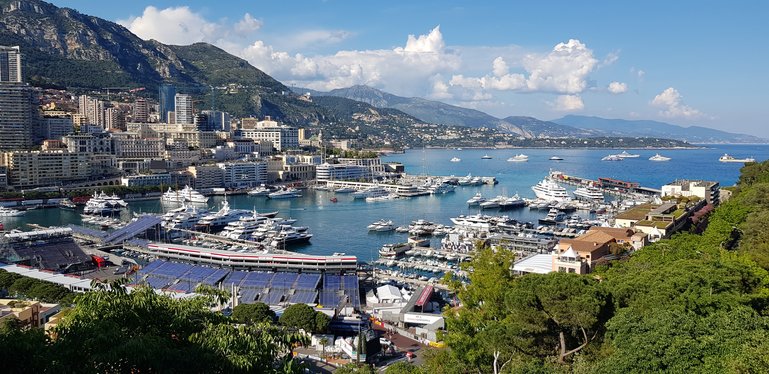 Monaco is a small independent city-state on the French Riviera over the Mediterranean coastline. It is known for its casinos, massive yacht harbor and prestigious Grand Prix motor race, which runs through Monaco's streets once a year. Since it is a land for glitterati, the rest can still enjoy exploring places like Prince´s residence—Le Palais des Princes de Monaco, Cathedrale de Monaco, Saint Martin gardens, Exotic garden of Monaco and Fort Antoine Theatre.
Monte-Carlo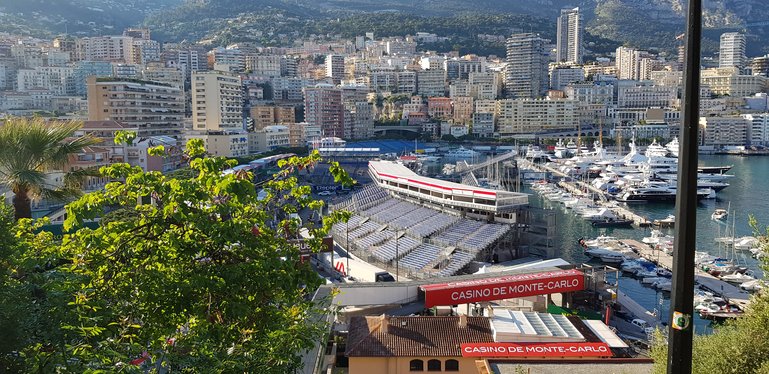 Monte-Carlo, it's the major district of Monaco, home to an elegant belle-époque casino complex and Jean-Louis Charles Garnieri´s ornate Opera de Monte-Carlo. It also has many luxe hotels, boutiques, nightclubs and restaurants. Try your luck at the very famous Monte-Carlo´s casino and enjoy the night life, make sure you do not end up with a hole in your pocket ;)
Eze Village
---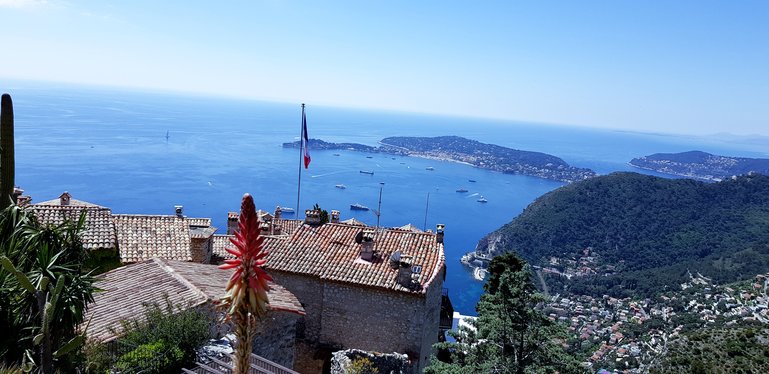 Eze is a beautiful little gem of a village perched in the hills. It´s a well maintained and restored medieval town with small streets and beauty spots over a hill pretty close to Nice. Jardin exotique is the highest point in this most beautiful villages of France. The highlight of Eze is this garden. A walk in the Jardin Exotique gives you an heavenly feeling. The views are mind blowing. The panorama on the Mediterranean Sea is breath-taking. A perfect place to enjoy the sun and scenery that the coast has to offer.
Saint Tropez
---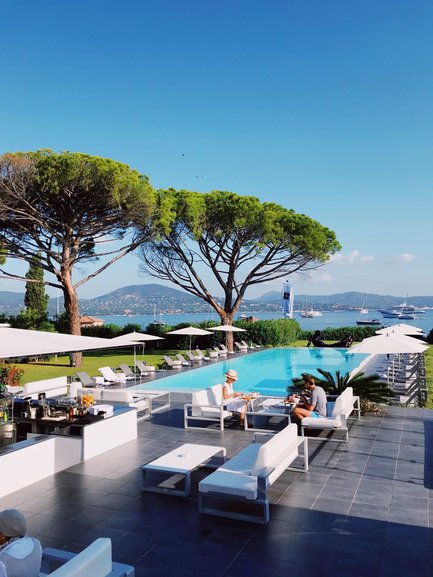 Saint Tropez, one of the most popular holiday destinations for most of the ultra-rich societies of Europe and America today. Saint Tropez is a small luxury town in the Cote d'Azur region of southern France which though not a commercial port yet manages hosting great sailing races. In Saint Tropez, you will come across top celebs enjoying themselves, here you can grab a chance of clicking photos with them in the very old medieval town streets, it also has many beautiful art galleries. On the sidewalks in the Saint Tropez, you will find stylish cafes, restaurants and shops in the alley descending into a narrow streets with painterly displays, and moving cordons. Saint Tropez´s Pampelonne beach, is one of the best beaches in the whole French Riviera; so your trip cannot be complete without visiting this place.
Le Lavandou
---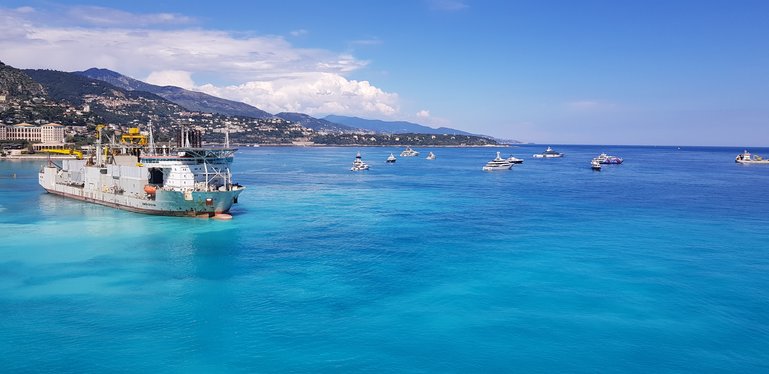 Le Lavandou is a very fascinating town along the Mediterranean Sea. If you are planning on a peaceful and quiet vacation, then this is where you should head. It has kept intact its urban architectural heritage and landscape, which makes this place all of the more fascinating. With its precious waterfront, shops and restaurants facing the sea, cobblestone streets, its water facing accommodations, its trails dedicated to the walk along the coast, in short, this city knows how to capture your mind from the time of your arrival, by its landscapes and its many other assets.
Cote d´Azur was by far one of favourite my place to explore and enjoy. It was filled with a lot of great memories and experiences, all to cherish for a life time. If you haven´t yet decided your destination for this summer then my honest suggestion would be that you do consider this belt as an option; and trust me you won´t regret it. And if you do end up taking my advice, then do not forget to share your experiences.
Happy Holidays!!