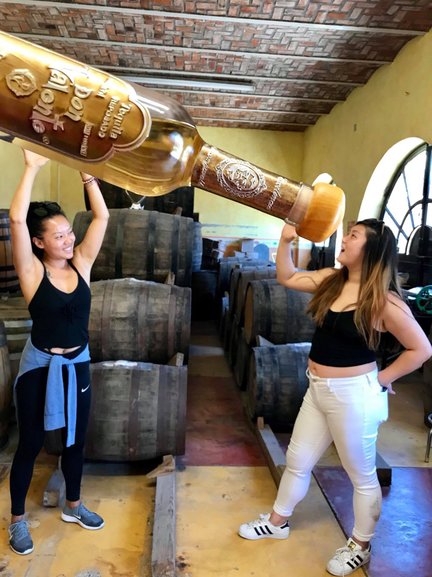 Having fun in Tequila!
Tequila is more than just a drink, is the name of the beautiful city where it was invented and that now has the rights to it´s name, so only Tequila and it´s surroundings can actually produce tequila.
The city is located to the west of Mexico not far from one of the biggest cities in the country, Guadalajara. There you can find the legendary tequila houses and names like Cuervo and Sauza, whose rivalry is so intense that some people even call it unnatural, given the extraordinary stories of their foundation.
There are tons of activities in Tequila, like stoping at the legendary houses, entering the distilleries and learning about the different processes of making Tequila, going to the agave plantations where the magic begins and even making your own tequila!
To get there first you have to stop in the city of Guadalajara and is recommended to go to tequila with the company of an expert given that tourist are not allowed in factories or distilleries by themselves.
From there is a 1.5 hours drive to the city center of Tequila.
Come and have fun and be joined by experts on the subect so that you become one!