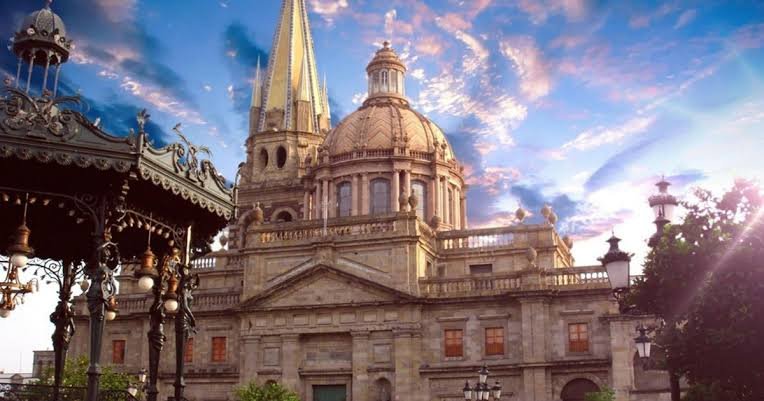 Guadalajara Cathedral
Guadalajara is an amalgamation of cultures and people, a city with Spanish architecture, Mexican traditions and even an Arab name. Today consider one of the most beautiful places in Mexico sadly is not located in the tourist zone of the country. It is located in the central north side of Mexico in a big state called Jalisco.
But being far from other tourist cities doesn't mean that a tourist will get bored here, there are tons of activities to be done in Guadalajara and in Jalisco, like visit the lake Ajijic, the Tonalá souvenir workshops, the center of Tlaquepaque, the Tequila distilleries and de agave plantations and of course the colonial streets of Guadalajara itself.
Even if you have a few extra days to spare, you can go to the Pacific city of Puerto Vallarta, a place that stills keeps the magic of a Mexican villa but has all the conforts of a modern city, places to have a drink or dance and of course the sandy beaches and the nice weather of the Mexican Pacific.
There you can just swim in the sea, meet new interesting people everywhere or everybody's favorite, enjoy a shrimp cocktail staring at the sunset.