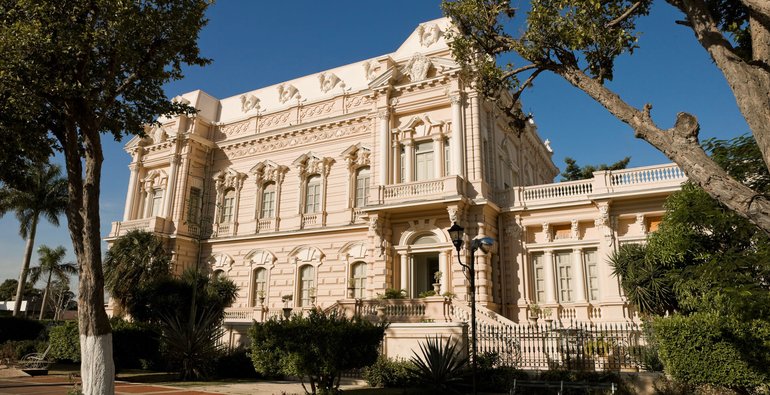 Mansion of Merida
Are you not sure what to do in Merida?
Do you want to know how it was possible to construct such beautiful houses like this one in Merida?
One of the most interesting landmarks of the city is the Palacio Cantón one of the best examples of the art nouveau style in the Americas. It was the house of the governor of the state of Yucatán in the beginning of the 20th century, when this part of the country was the wealthiest area in Mexico because of the plantations of henequen plant. In those days the landowners of Yucatan would go every year to Europe and one of their favourite destinations was Paris. That is the reason why the boulevard Montejo where this house is located has a strong resemblance to the boulevard Champs Elysées. Nowadays this property hosts the Museum of Anthropology of Yucatan with an exhibition of unique sculptures discovered in the major Maya sites such as Chichen Itzá.
If you visit Palacio Cantón you will learn more about the most important ancient civilization in the Americas and as well you will get the sensation of traveling back in time to the early 1900's. It is not possible anymore to finance this kind of constructions in the city because after the development of the synthetic clothes and ropes the industry of the henequen collapsed.