Pucón is one of my favorite places in the world, because there you can do practically anything. It is located in the south of Chile, in the Araucanía Region. From Santiago, you can go either by bus (10 hours) or by plane and bus (3 and a half hours in total).
What can you do in Pucón?
---
Visit the Huerquehue National Park
This is an amazing place, really beautiful, and it is not hard to trek. The whole trekking lasts about 6 hours at a regular pace. If you go by bus, Buses Caburgua is the only company available, and its bus-terminal is located in the intersection of Uruguay and Palguin streets. It is important to keep in mind that the bus goes only three times a day (from Pucón: 08:30, 13:00, 16:00; from Huerquehue: 09:30, 14:10, 17:10), and in January and February the bus also leaves Pucón at 18:20 and comes back at 19:30. The round trip to the park costs CLP 3,600 (approx. USD 5.40). And the entrance fee to the national park is CLP 5,000 (approx. USD 7.50) for foreign adults.
Extreme Sports
In Pucón you can go rafting in the Trancura River, kayaking, trekking in the Villarrica Volcano, horse-riding in the zone, and so much more! Personally, I enjoy rafting the most, and the best agency for me is Turísmo Trancura, because it is cheaper than others, and the staff is super nice. However, regardless of the activity you want to do, I recommend quoting anyway --most of the agencies are located in O'Higgins Avenue, so it is not difficult to do it.
Hot Springs
Pucón is full of them, and each one has something special. I have heard many times about the Termas Geométricas, and the pictures are just fascinating, but they are quite expensive, so I have only been to the Montevivo Hot Springs, but I do not regret it. They have one hot spring indoors and two outdoors. In the first one you can sit back with relaxing music. In the second one, your body is warm inside the hot spring, while outside, the weather is cold enough and an incredible forest stands in front of you. They also offer a night tour, which I highly recommend.
Eat
If there is something you have to do everywhere you go is trying the food. In Pucón there are not only fancy restaurants, but also there are great places to eat at a fair price. If you like good-quality junk food, you would love a restaurant named La Revancha Del Chino Lee-Chong, where you can ask for the best Chorrillana. A little bit more expensive, but not less good, is the BeerHouse, where you can try good craft beer and the hamburgers are huge and juicy. But, If, like me, you are a vegetarian, there are options too, such as Sundar Vegetariano or Dejavu Sushi & Lounge (this is not only vegetarian, but they have good options and it is delicious).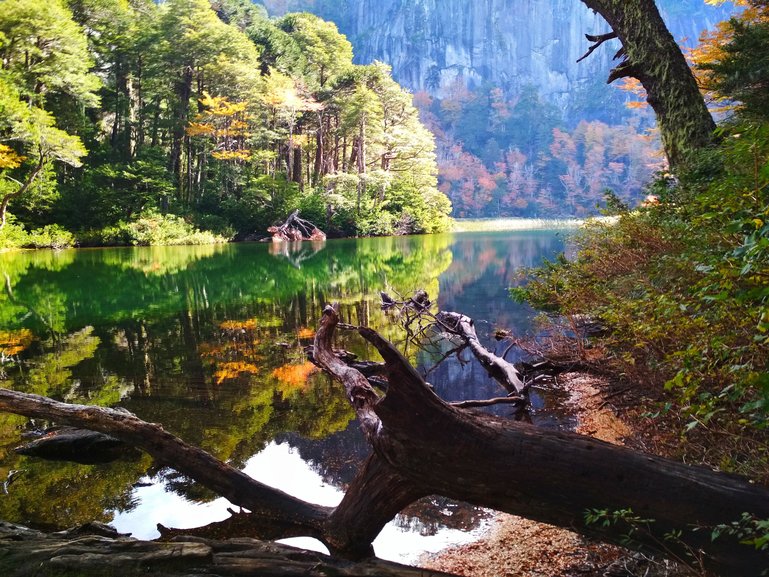 Huerquehue National Park
There are actually many more options to have a fantastic time in Pucón, you just have to walk around the city and look for options. There are many agencies in the main street and the activities you can do are endless (I always have trouble deciding what to do when I go). What is unquestionable is that you will have fun, and enjoy amazing views anywhere you look.