There is no doubt that the capital of Netherlands is a very popular city for many reasons. Great museums that gather visitors from every corner of this world, top class artists such as Rembrandt and Van Gogh, cool atmosphere and an amazing architecture with old traditional buildings and the famous canals. Moreover, when you talk about Amsterdam many people think of Alax, Red light District, coffee shops, tulips and Vondelpark.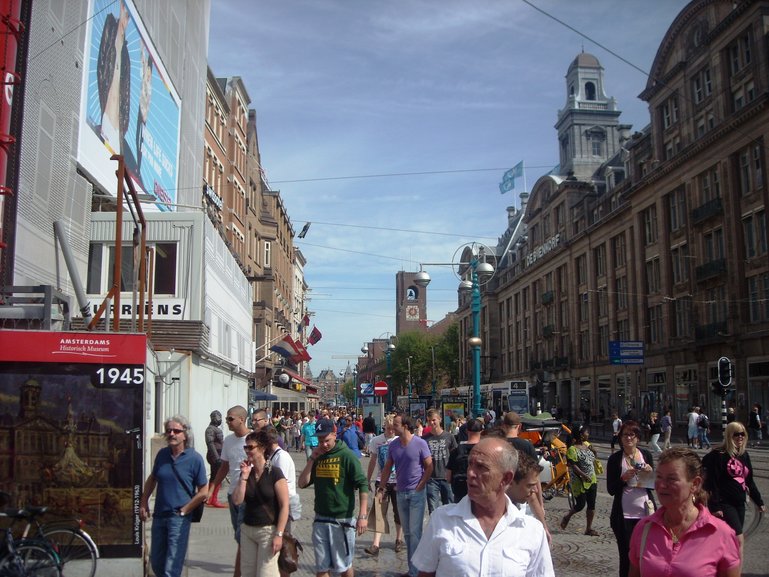 The streets of Amsterdam, August 2009
Vondelpark is a public urban park of 47 hectares in Amsterdam. The park was opened in 1865 and originally named "Nieuwe Park" (New Park). Two years after the park opened a statue of writer Joost van den Vondel by sculptor Louis Royer was placed in the park. As a result, people started to call the place "Vondelpark". This green paradise is located south of Leidseplein and close to Rijksmuseum, Stedelijk Museum and the Van Gogh Museum. Everybody loves this place, both Amsterdammers and tourists because everyone wants to enjoy some time next to nature. Within the park is an open-air theatre, a playground and several food service facilities.
Back in 1865, the park was built during the era of Industrial Revolution, but its purpose was not to entertain the people who worked in the city. In the early days, Vondelpark was open only for the rich. The park was supposed to be open to everyone, but the supervisors chased away the old-fashioned citizens, the servants, stray dogs and horses. After some years, the maintenance of the park became an expensive affair and its owners decided to donate their land to the City of Amsterdam. Only then, Vondelpark became a public space, allowing visitors to enter for free. What can you do here?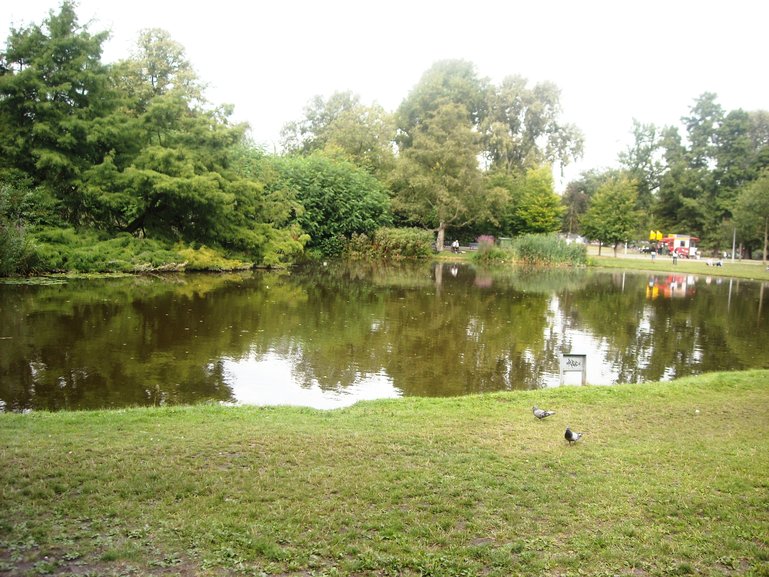 Vondelpark, Amsterdam
Ride a bicycle, walk, relax, read a book, listen to music, sunbathe, smoke and discover the park. There are many secret paths and bridges that lead to hidden places with lakes, flowers, trees and birds singing in a peaceful atmosphere. You will meet people making the most of every square meter of grass. If you walk enough, you will find some statues in the park: Joost van den Vondel (1867) by Louis Royer, The Fish (1965) by Pablo Picasso and Mama Baranka (1985) by Nelson Carrilho. There is also an open-air theatre with live shows from June until August.
It is a green sanctuary full of pears, oaks, willows, beeches, walnuts, cherries, red birches, cypresses, black poplars, gray poppies and maples. There is no other place in the heart of Amsterdam that hosts so many different plants and animals. The park is home to an enviable variety of all kinds of birds. Here are the parrots, these beautiful birds with pink and blue rings around their necks.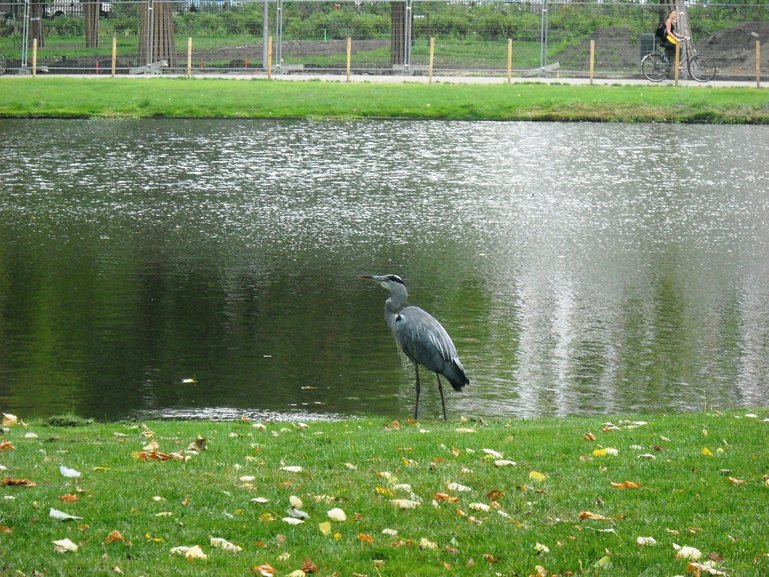 Vondelpark, a green sanctuary in the heart of Amsterdam
In the 1960s and 1970s, during the "flower season", Vondelpark became a symbol of freedom. It was a place where "everything is possible and everything is allowed". The atmosphere became livelier than ever. Nowadays, locals and tourists are identified with the place: They know how useful it is. Europeans, Indians, Arabs, Africans, Americans and Chinese coexist harmoniously in the same place. And every second that passes, they experience a supernatural sense of unity that springs from the motherly embrace of nature. Nothing seems capable of disturbing the unique tranquility of the area.