Amman city, Philadelphia of the Middle east as named by the Romans once before, a modern and historical city, sure this city will fulfill your desires if you like history, modern sights, art galleries, oriental cuisine and of course the hospitality of its people.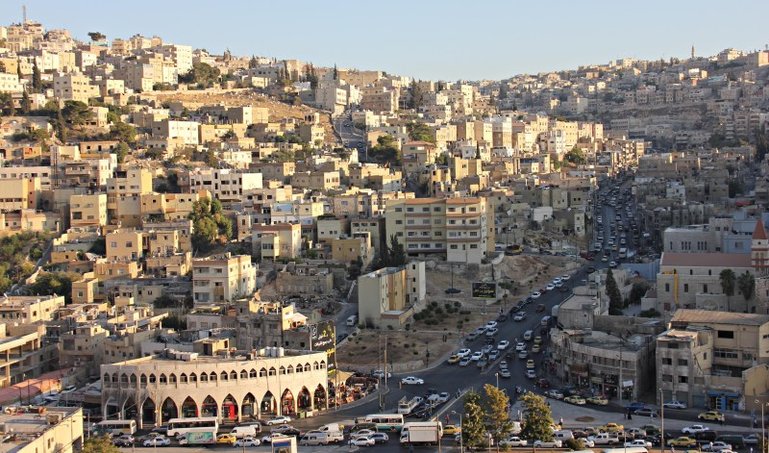 Amman City
Before hitting to Amman and telling you what you can see and visit, there is a good thing here in Amman, that you can go in short drive less than 1 hour to visit other important places such as Jerash (40 minutes) from Amman, Monte Nebo (also 40 Minutes), floating on the Dead Sea (less than 1 hour) even you can go to Petra and come back to Amman in the same day but not in less than 1 hour it is approximately 4 hours driving from Amman.
So, back to same question, what you can see in Amman in 1 day? To fulfill your desire that you have been in Amman and you did not miss anything.
Here is a list of what you should see in Amman:
Amman Citadel and Archeological Museum.
Roman Theatre.
King Abdullah Mosque.
Jordan Folklore Museum.
Top roof night's view of Amman.
For us, is the most important combination of Amman, where you can enjoy a bit of each aspect of this wonderful city without missing anything there.
But how long it takes visiting each place? For me in this day you should wake up early as you can, have a good breakfast at your hotel, then let's start this great day:
First you will go to Amman Citadel where you can enjoy at the archeological museum a series of well-designed galleries presenting Jordan History and cultural Heritage, also the ruins of Hercules Temple and Umayyad palace. For this visit allow about 2 hours. Then continue to King Abdullah Mosque, one of the beautiful mosques in Jordan and you can miss it because of its huge blue dome (30 minutes), So you can continue to The Roman theater, dates back to the Roman period in Jordan when Amman called Philadelphia (1 hour), for lunch options, really you will enjoy it in Jordan because of its authentic cuisine, and you can try Beit Sitti Restaurant or Hashem Restaurant for a quick street food and Habiba for having a delicious Palestinian sweet (Kunefe with cheese) the called Naboulseya (from Nables).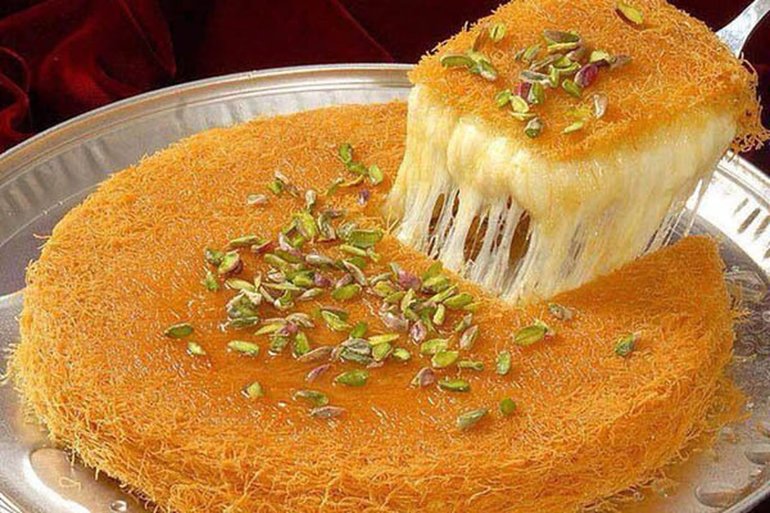 Kunefe from Amman
Then you can go to the Jordan Folklore museum (1hour), where you can find a collection of the Jordanian and Palestinian heritage includes musical instruments, handicrafts and Mosaics.
By night now, as Amman originally was founded over 7 hills, so you can go to a lounge, Café or a restaurant for dinner and enjoy the views of Amman from up, it worth that.
And for sure a walk in the old city in Amman in the downtown where you can have a Tea there it one of the amazing things to do in Amman.
This our idea about a great day in Amman, but if you like more history and have one more day, go to Jerash and Ajloun Castle, you will go deep in History and Enjoy more ruins of the big city of Jerash.
And if you are more religious go to Monte Nebo and Madaba or you can even baptism in Bethany, the baptismal site of Jesus Crist on the Jordan River.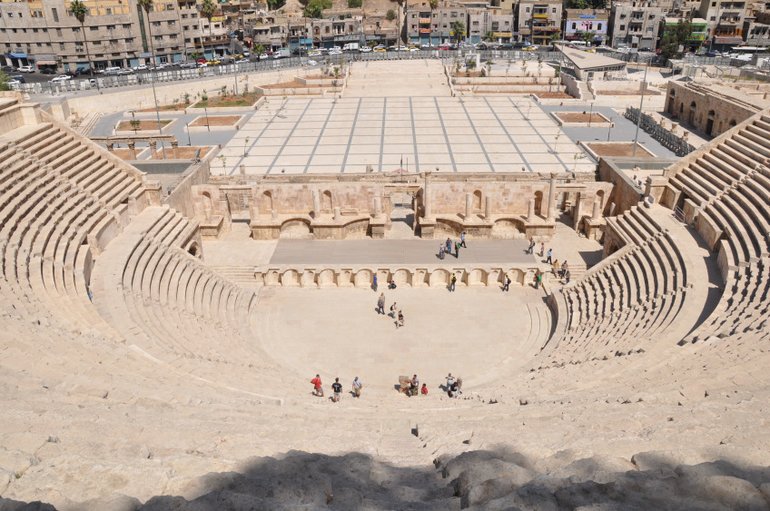 Roman Theater Amman