The rainy season has its pros and cons. On one side, it is a boon as the temperature drops; on the other hand, it also creates havoc. Traveling during the rains takes a big hit because of the water-logging and unpredictable storms. Nevertheless, it is always good to be prepared for any situation. Here are a few handy tips to help make traveling a lot easy during the rains.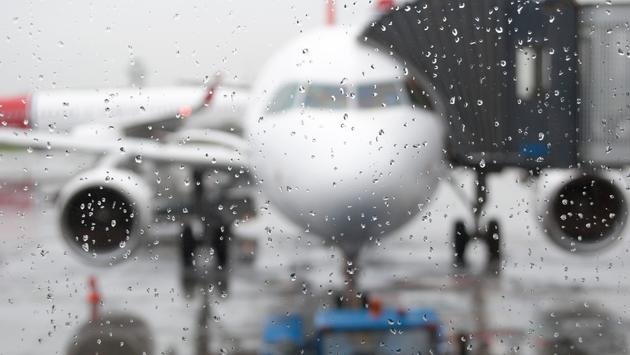 Do's during the monsoons
---
1. Wear clothes that will dry up quickly
While carrying an umbrella or raincoat may be helpful, there will be times when it suddenly starts pouring. Even before you can reach out for your umbrella, you are already drenched. Thick clothes take a longer time to dry. It is advisable to wear thin and non-greasy materials.
2. Keep something to eat at all times
Peak hour traffic can be tiring, and, during the monsoons, it's never-ending. Keeping some dry snacks in your bag will help you to take care of the hunger pang.
3. A small flashlight always helps
You can never say when a flashlight can come in handy. During the rains, it is natural for the car to breakdown, especially in water-logged areas. It can also be helpful if there is a power cut in your area, and you have to walk back home.
4. Do not forget your power banks and chargers
During the rains, you can never say when there will be a power cut, or when the mobile phone battery may die. Having a power bank in your bag will be helpful, especially when you are traveling. Also, keep a charger handy so that you can recharge the power bank whenever you can.
5. Stay Hydrated
We tend to undermine or reduce the intake of water and fluids when its cold or raining but body still needs adequate amount of water. Dehydration related problems can happen or keep growing inside your body without being noticed.
Don'ts during the monsoons
---
1. Do not be too inspired by the fast and the furious
While driving fast is fun, it can turn fatal within the blink of an eye. The roads are slippery, and driving fast is an invitation for trouble.
2. Avoid traveling to low line areas
As much as possible, avoid going to low line areas during the monsoons. You can never say when you can end up getting stuck. With a little observation you can avid ending up in middle of water logged road.
3. Avoid street foods
Let us face it; we all love street food even though it poses a risk. During the rains, it is best to avoid street food. We can never say what kind of water goes into the making of the food. The showers bring along a lot of bacteria and viruses that can pose a health risk.
4. Do not visit the beach
Ok, the beach does look beautiful during the rains, but it also poses a significant risk. The rainy season brings along violent waves and high tides. If you do plan a trip to the beach, check the weather forecast well in advance. Even if you do go to the beach do not get too adventurous and maintain adequate distance just in case high tide occurs.
5. Do not park or stand near electric poles or boxes
It may just take you a minute to run to the store, but it is best not to park your vehicle near an electronic post or electricity box. With the rains pouring down, you can never say when you run out of luck.