Not all of Dubai is pet-friendly, especially in residential areas. But they're making great strides, and these days you can take your pooch along with you to a pet-friendly hotel and choose from a variety of dog-friendly activities.
But one of the best ways to bond with your pup is simply to take him for a walk. Here are 8 awesome spots to walk your dog in Dubai this weekend.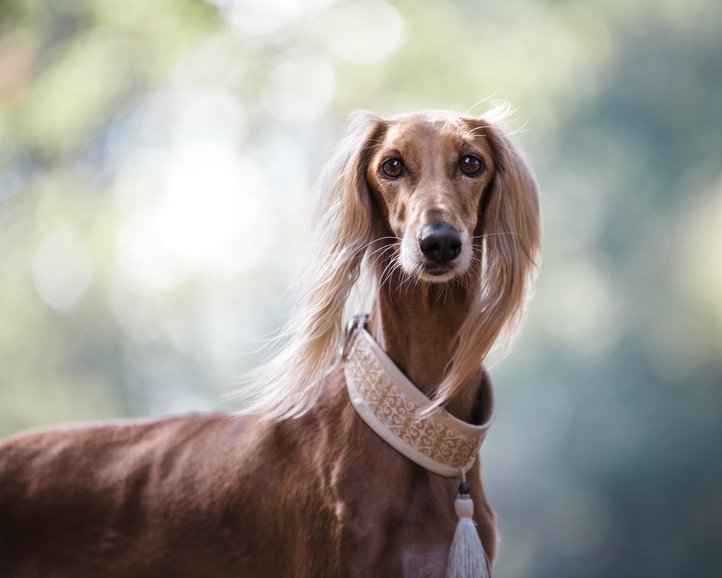 #1 - Palm Jumeirah
---
Sunrise and sunset walks are breathtaking on the Golden Mile strip. Here you'll be able to stop at one of the many pet-friendly cafes before making your way down to the waterfront promenade.
Your pup will have ample space to walk here, and he can take in the smell of the ocean while you enjoy the view of the city.
---
If you're looking for a place that's peaceful and you want to share it with your pup, then this gem should be on your list to walk your dog. You'll have to keep your dog on its leash while you walk along the footpath, around the lake, or to the grassy area where you'll see other dogs.
#3 - Irish Village
---
An authentic Irish pub where you can enjoy a meal while your dog is with you! The Irish Village in Jumeirah has a large shaded patio where you and your dog can chill, as long as your pup is well behaved and on its leash.
There are water bowls available so your dog can enjoy a refreshing drink as well.
#4 - Burj Park
---
If you're looking for a spot where your dog has the freedom to roam, then Burj Park is the place to be. You'll be able to walk on paved areas and even play some fetch with your pup on the grass.
Enjoy the views of the Dubai Fountains, and you'll also see there are a number of designated bins throughout the park. These are around so you can clean up after your pup.
#5 - Sustainable City
---
You'll have to pay an annual fee to access this park, but it's worth it. Your pup will be able to go to the park where you can let it off the leash in the cordoned-off area. The park is open from 6 am until 10 pm, so no matter what time you start or finish work, you can enjoy some exercise with your pup.
#6 - The Greens
---
A community of dog lovers helped to create The Greens, where they could take their dogs for a walk and meet with other dog parents. There's a pool where dogs can frolic off-leash, as well as chase their new four-legged friends.
You'll have to make sure to clean up after your pup and dispose of any waste in the provided bins. If you're not a resident of The Greens, you can still pop in and buy a day pass for you and your pooch.
#7 - Bark Park
---
Bark Park is specifically designed for dogs and is fully enclosed so your pup can run free. If your dog loves water, then they'll love the pool where they can socialize with other dogs.
There's drinking water readily available for your pup so they can stay hydrated while having fun. If you have a high-energy dog, use the agility equipment to let them blow off some steam.
#8 - My Second Home
---
When the temperature in summer can exceed 43 °C you can still walk your dog in the world's largest indoor dog park. Here you'll find air-conditioned facilities that will keep you and your dog cool.
You can let your dog off the leash where they can run around or make use of the indoor swimming pool. There is also an agility area where your pup can learn new tricks and put their extra energy to good use. While your pup's having fun you can grab a coffee or hot chocolate from the Starbucks On the Go facility.
Your dog may love this place so much that you may end up using the doggy daycare facilities while you're at work. My Second Home offers overnight stays for when you're away and you can make use of their pet taxi services to deliver your pup to your door.
If your dog is in need of training there are qualified behavioral specialists onsite that you can consult with. Should your dog need their monthly grooming session you can arrange these with the professional team at My Second Home. When you leave you can always pop into the retail space on-site and get some dog food or treats.
Conclusion
---
If none of these spots appeal to you (or your dog), there are acres of the wide-open desert for your dog to go walkabout in!
As long as you're respectful, clean up after your dog, and make sure he behaves himself, you should find walking your dog to be a fun experience at these spots.