Hello everyone!
Hope you all are well. Our country has many such places which are splendid and beautiful but unfortunately never get recognition. We all have some kind of mindset that if we want to enjoy scenery and snow, we should go to Kashmir. If we want to enjoy sea side then none can beat Goa. Undoubtedly these are world famous places but we have some equally beautiful and majestic places too. Now in this series 'Hidden Gems of India' I will explore and give you insight about places which needs to be there in this list.
Today I will going to explore – 'Auli' – meaning meadows, It is situated in the Uttarakhand state. Auli is known for skiing as this place used cover with snow. Every year many tourist come here to enjoy skiing. It is surrounded by coniferous and oak forests, with a panoramic view of the peaks of the Himalayas. The slopes are intended for both professional skiers and novices.
What is Auli Famous for?
---
The hill station has a plethora of wildflowers and trees like deodars, oaks, coniferous and pine forests. The slopes here that are as high as 9000 feet above sea level offer stunning views of the surrounding Himalayan peaks; like that of Nanda Devi, Kamet, Dunagiri and Mana Parvat. There are a number of attractions here at the hill station. The most famous one amongst tourists is the ropeway.
Auli Ropeway is the major attraction in Auli offering magnificent and majestic Himalayan views. A highest and longest ropeway in Asia after Gulmarg, Auli cable car covers a distance of 4 kms.
Auli cable car also called locally as Gondola and connects Auli with Joshimath.
The winter months offer this thrilling experience and invite enthusiasts from across the globe. Other activities in Auli include trekking to nearby hills like Guarso and Kwani Bugyal. There is also a great scope for camping in and around Auli. The cherry on top is the weather in Auli. The hill station being located on a slope is high in altitude but is also surrounded by dense vegetation of deodars and oaks. This controls the pace of the wind blowing here and thus, giving Auli a pleasant environment.
Best season to explore Auli:
---
You can visit Auli around the year but it is best in weather from November to March when you can enjoy skiing. This period is chilling enough but you can enjoy snow at its best. The months from May to November offer a cool and pleasant climate to the tourists. It is just the right weather condition to relax and chill out with family or friends on a vacation amidst the beautiful surroundings.
It usually changes from person to person, as how you would like to enjoy this place.
How can you get there?
---
The nearest airport is Jolly Grant Airport in Dehradun, about 270 kilometres from Auli. The nearest railway stations are Rishikesh railway station 250 kilometres and Dehradun railway station 290 kilometres.
Places of Interest near Auli:
---
Nearby attractions include Vishnu Prayag, Gorson Bugyal, Kuari Pass, Joshimath, Badrinath, and Tapovan.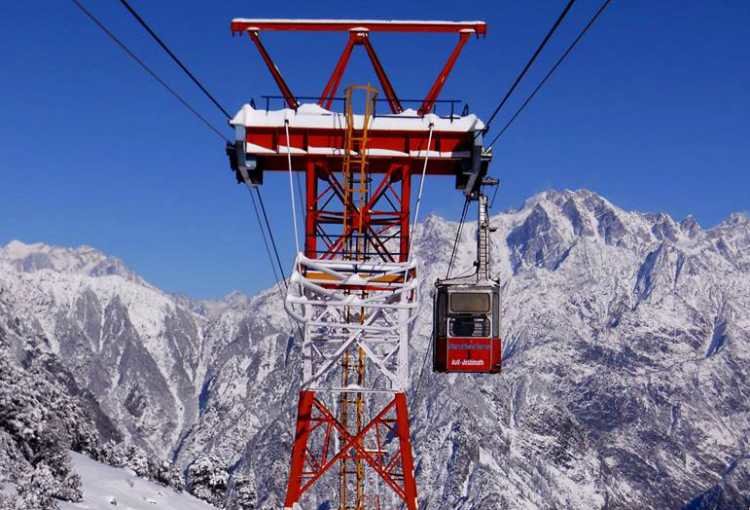 Cable car from Joshimath to Auli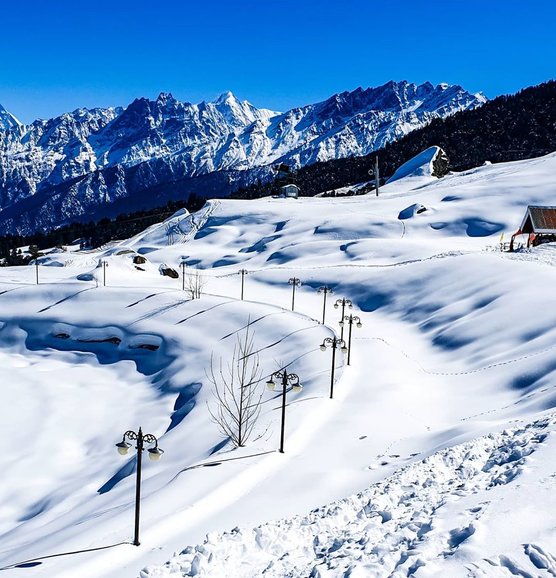 Snow covered Auli
Hope you like this, do share your thoughts about it. I will see you soon with another exciting place. Till then stay safe and stay healthy.