Mardi Gras is one of the most popular celebration in North America, people from different places travel and reach New Orleans to celebrate and have fun at Mardi Gras. This season is all about crowd of people having fun, parades, floats, music, dance, and is like a big festival for almost two weeks. This is very huge with thousands of people on the streets, this usually falls in February through march every year.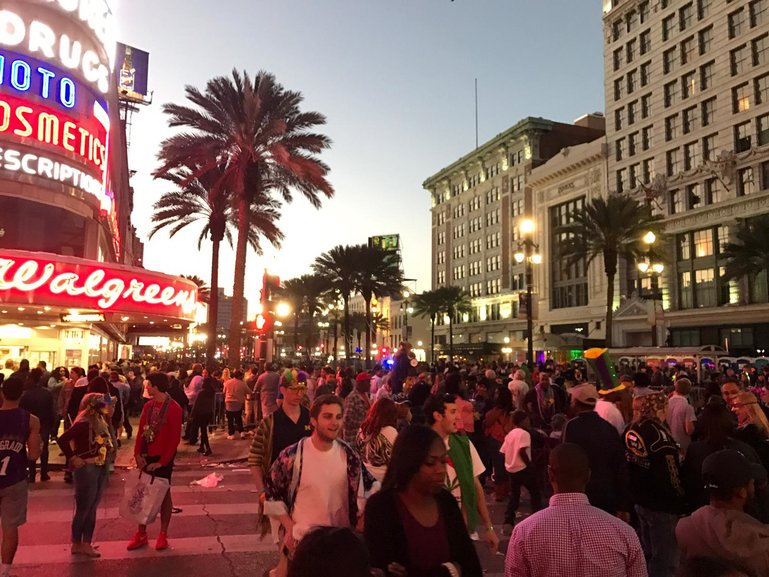 NOLA during Mardi Gras
Every day of this season will have many number of large parades at-least one for sure. This festival is French practice which is being held from ages. People show interests to dress themselves in purple, gold and green colored attires. Crowd really goes crazy to collect beads from parades and you see beads of different colors on every individual in the city during this season. Each parade will have their unique set of trinkets to toss and people try hard to catch them and take home as souvenirs.
Be specific when you have limited time to spend:
Plan your visit after checking the mardi gras parade schedules for the year and try to be part of important parades like Endymion, Bacchus, Orpheus, Muses (women club), Rex (King of carnival), etc.
Plan 2 months prior:
Don't wait on planning your trip until January as it gets tough finding stays in the city during this season. Every Hotel/Dorm will have mandatory minimum night stay for reservations.