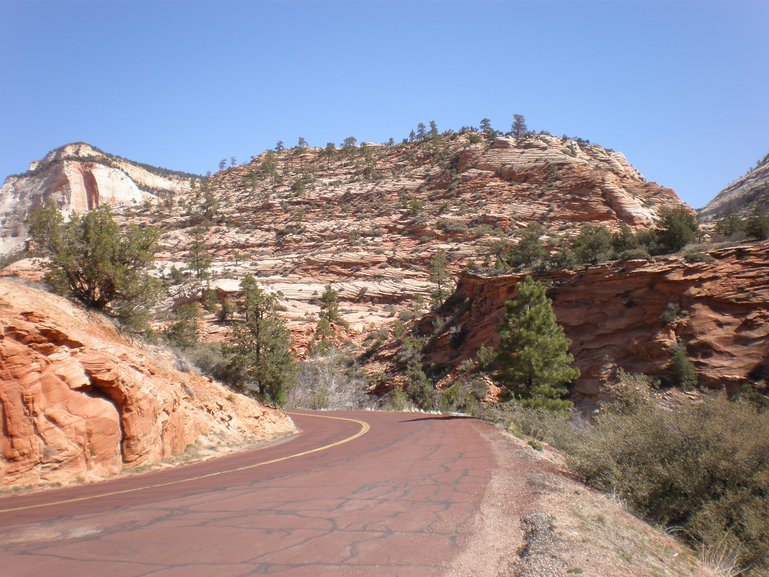 With 2,477 ***** reviews on TripAdvisor, the Angel's Landing trial is the #2 rated sight in Zion National Park. I once came across a web site specializing in Extreme Hiking. It listed the 20 most dangerous hikes in the world. Angel's Landing is on that list. Angel's Landing trail is about as close to straight up as you can climb without using mountain climbing gear. It is so steep that there are at least 5 flights of stairs included in the trail which climbs more than 1,000 ft straight up.
Angel's Landing is not for everybody, but its fame tends to scare a lot of people off from visiting Zion or worrying about whether or not there is something to do in Zion short of risking your life. If you fall into the category of easy hikers or walkers, be of good cheer. There is much more to Zion than death defying trails. Take it easy and you will have a great time.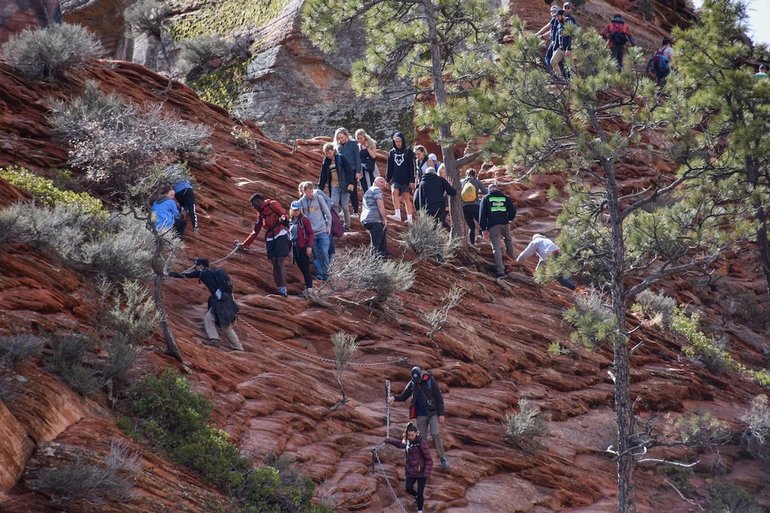 Angel's Landing, Zion National Park
A] Flat hikes (walks)
---
1] the trails behind the Museum. This area is fairly free of people with great views of the tallest cliffs in the park.
2] Trail to the Start of the Narrows-- flat with a few bumps. Starts- at the end of the road. Sights: a dramatic narrowing of the canyon.
3] The trail from the visitor's center to the canyon road junction (you can ride the bus back). The widest part of Zion Canyon. Spectacular blooming cactus in season.
4] Sand Bench Trail: flat along the river. Across the road from Zion Lodge.
5] Grotto Trail: flat along the river
6] The branch canyon across the road from Court of the Patriarchs bus stop.
B] Easy climbs (equivalent to 1-2 flights of stairs, mostly flat)
---
1] Canyon Overlook Trial. Look 1,000 ft down from the edge of the canyon. Starts on Rt 9 at the east end of the road tunnel. Small parking lot. (2 flights). A caution there is a flat but fairly narrow part of the trail with a steep drop off on one side.
2] Lower Emerald Pool and waterfall (1 flight)
3] Middle Emerald Pool (2 flights).
4] Weeping Rock (2 flights)
C] Long but gradual climb
---
Watchman Trail
D] All the bus stops
---
Great views, short walks. Probably takes the better part of a day.