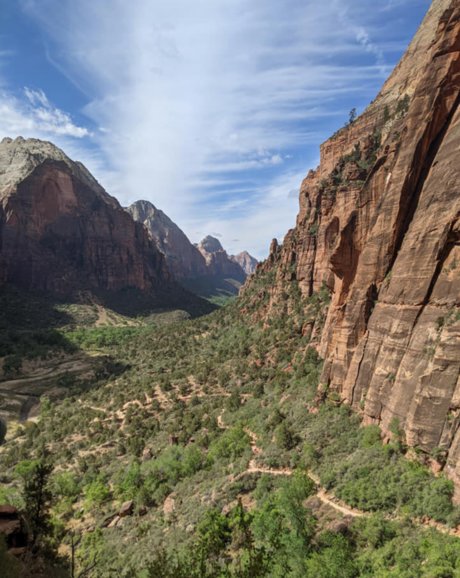 The country's fourth most dangerous hike in the US has been enchanting visitors for decades. The short, yet strenuous 5-mile (roundtrip) hike is completed by a half-mile section of scrambling with assistance by chains – all while hovering exposed to 1,000 ft drop-offs on either side.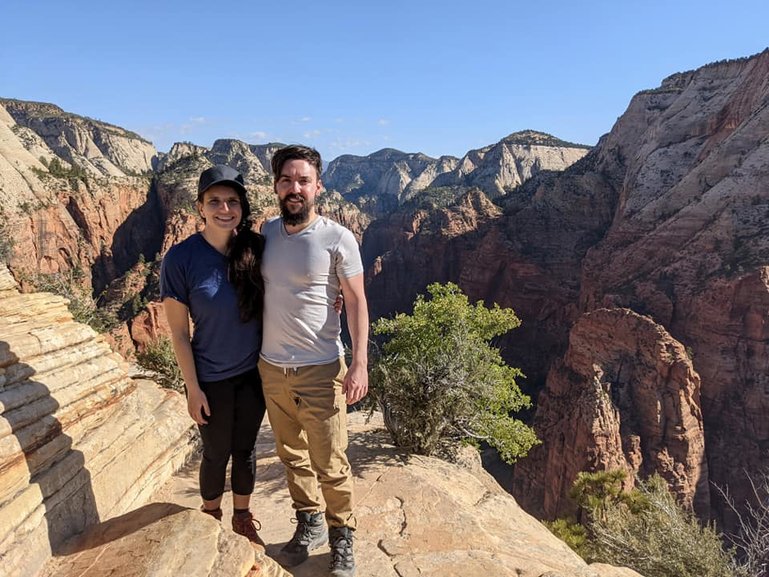 Conserve energy: The beginning of this hike is not challenging if you are in reasonably good shape. However, you will encounter Walters Wiggles. For such a sweet name, I felt this was the most challenging part of the hike. The Wiggles includes 21 steep switchbacks that will knock the wind out of many experienced hikers.
Go early: Score a shuttle ticket for 6 AM if you can. The hike is already busy at 6:00 AM, but as each hour passes it gets more and more overwhelming. This can make the already dangerous chain section of the hike even more dangerous – because you have hikers going up and down the same path. Be sure to buy your shuttle tickets in advance, or plan to bike or hike. to the trailhead. *Covid-19 regulations regarding shuttle tickets are rapidly changing. Check the National Park Service for the most up-to-date info.
It is a climb: A lot of photos and videos of the chain section of Angel's Landing make it look like you're walking a rather straight line on a very high surface. The reality is that you're engaging in assisted rock climbing. You spend most of the hike maneuvering your limbs in unique positions to climb up the boulders rather than walking.
Eat a big meal and pack light: My partner and I made the mistake of depending on granola bars to sustain us, and overpacked snacks. Eat a big breakfast before your hike and minimize weight from snacks. Grab just a few granola bars, and load up on water. I recommend using a water backpack. to carry the majority of your water weight.