London, definitely a great city with many things to see and do.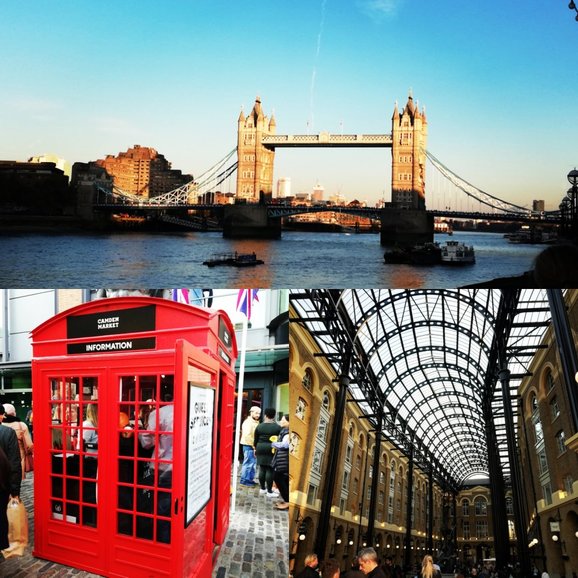 London Trip
During our last trip, we realized that 3 days is not enough as London is a huge city!
However, 3 days is enough to see the most important places and to feel the London vibe and spirit.
DAY 1
---
Of course, with the typical English breakfast to make sure you have enough energy for the whole day.
After the breakfast, we decided to start with Chinatown so we took a metro to Leicester Square Station (you can also go to Piccadilly Circus station).
Now, you might be asking which train/metro ticket to buy. The easiest and cheapest way is to buy the Oyster card. You can use it to travel on bus, Tube, tram, DLR, London Overground and most National Rail services in London. We bought Oyster card (you have to buy the card first for 5 GBP which you get back when you return the card) with 18 GBP credit and it was enough for 2 days travel.
So now back to the Chinatown. The first thing you will see Chinatown Gate and many lampions. Its nice walk and if you like Chinese food, this is the place to be!
From Chinatown, we headed directly to Soho district. Soho is always busy, you will find many bars and its a great place for a night entertainment. It is also famous for many sex shops and gay and lesbian bars.
We continued our walk to probably one of the most famous squares Piccadilly Circus. I am sure many people know this open space square with neon and video displays which also became a very busy meeting andattraction place. Here you can find the London vibe and spirit and it is MUST see.
Next to the Piccadilly Circus square, you will find the Trafalgar square. Trafalgar square commemorates the Battle of Trafalgar and it had been a significant landmark of the city since the 13th century.
Now, there a time for lunch and of course to taste classic Fish and Chips. There are many places you can eat this classic dish, but we really like Fish House in Notthing Hill. Here is our blog post about this place.
After lunch, you can visit Hyde park, its huge park and a great place for a walk. Hyde park is placed just in the heart of London and offer various activities like horse riding, boating or tennis. You can also just walk or go for a run. There is Lido Cafe and Bar where you can grab a coffee and enjoy the stunning view.
Walking in Hyde park was a nice closure for the day and we headed back home.
DAY 2
---
Day two is here, and we went back to the city center of London to see Buckingham Palace. Buckingham Palace is one of the few working royal palaces. It was opened for visitors some years ago and you can see rooms like the Throne room, the Grand staircase and gardens. At 11am, you can also see the Changing of the Guard at Buckingham Palace.
From Buckingham Palace, you can easily walk to Westminster Abbey. It is the offical Royal Church and the traditional place for the coronation of British monarchs.
Next, to it, you will find the House of Parliament which is also known as the Palace of Westminster. I am sure that everyone knows Big Ben, the clock tower which is the most famous feature of the House of Parliament.
We continued towards the Westminster bridge which is a nice spot for taking pictures of the House of Parliament and Big Ben from distance.
When you cross the bridge, you get to the very popular attraction place the London Eye. The London eye is the tallest Ferris wheel in Europe and the highest viewing point in London. Here is the official website where you can buy tickets online and get a 10% discount
From the London eye, we continued our tour towards the Waterloo Bridge which leads you back to the city center.
From the London eye, we walked to the Tower bridge. Tower bridge is an iconic symbol of London and it is located close to the Tower of London which is a historic castle and Her Majesty's Royal Palace and Fortress, Tower of London. Definitely worth the visit!
The next stop was Covent Garden which is located just a few minutes walk from Waterloo bridge. CoventGarden is a popular shopping and tourist site and it is associated with the Royal Opera House, which is also known as "Covent Garden". It is a great place for grabbing lunch, having a drink or shopping.
Talking about shopping, you should definitely visit Oxford street , famous for exclusive shops and one of the busiest shopping streets in Europe.
To visit the shops at Oxford street will take you same time so we headed back home after the shopping.
DAY 3
---
Our last day was here and we still had many things to see. In the morning, we headed directly to the Camden town. Camden town is like one big market with a lot of food and live music venues.
You will find here food from around the globe so dont hesitate to taste something new and delicious.
Camden town is also a hub for Londons live music venues with jazz and other types of music. It is a great for tourist as you will also find many souvenir shops to buy something for your family or friends.
We spent almost the whole morning in Camden town as we really liked it and there were many things to explore from food to shops like Cyberdog.
After lunch in Camden town, we wanted to visit Notting Hill. Notting Hill is located in West of London and I am sure that many of you know this district from the movie with Julia Roberts. Notting Hill is well known for being a cosmopolitan neighbourhood with nice restaurants and Victorian houses. As mentioned previously, we had the best Fish and Chips in London right in the middle of the Notting Hill in the Fish House restaurant.
With Notting Hill, we finished our 3 days tour in London and we really liked it!
It is a great city to visit and we recommend it to everyone, even for a short time.
Follow our Blog to get Weekly tips about travelling and delicious food.