Havana has a very intense nightlife with options for all the budgets and tastes from salsa to reggaeton, cabarets, nightclubs and the casas de la música.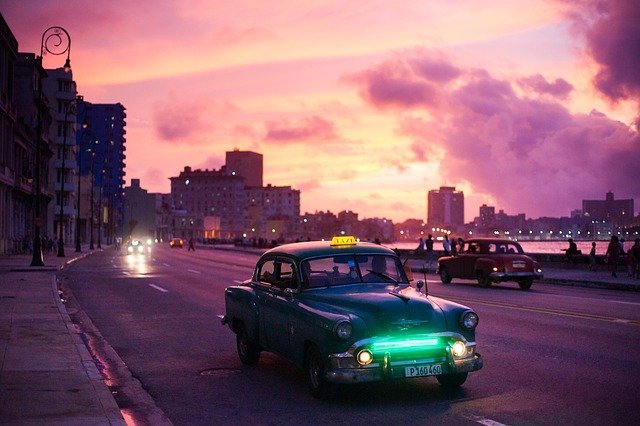 Here we suggest some places to go at night in Havana:
1- Fábrica de Arte Cubano was listed by Time magazine among the World's Greatest Places 2019. Painting, fashion, sculpture, architecture, cinema, design and, obviously, music. All of them are concentrated in the same immense space that cultural capitals such as Berlin or New York would want to have
2- Jardines 1830, is one of the best places in Havana for travelers who want to dance salsa and live music while going out. Housed at Restaurante 1830, there you find an outdoor garden area right in front of the sea while the party is going on.
3- Casa de la Música Miramar, one of the places in Havana for salsa music and dancing. Salsa bands and singers perform there. the casas de la música are great options for travelers who want to enjoy the nightlife in Havana and get to know the local culture
4- Salon el Chevere, El Chévere is a popular open-air club in Havana that attracts locals and travelers who go dancing salsa, as well as other popular rhythms in Cuba. Since music is one of our main cultural patrimonies, no visit to our country can skip going out to clubs and casas de la música
5- Tropicana Cabaret is one of the most famous cabarets in Cuba, worldwide famous for its shows and Cuban folklore before the 1959 Revolution, still maintaining the energic vibe of the old times. The shows at La Tropicana happen every night, starting by midnight.
6- Casa de la Música 31 y 2 , It's a cultural center that also hosts popular concerts of Cuban orchestras and artists, where travelers can experience the music in Cuba in direct contact with locals. The venue also has a cinema-theater, el Piano Bar, a bookstore and a shop for cultural products.
7- El Mesón de la Flota Known locally is Mesón de la Chorrera, Mesón de la Flota is famous for hosting flamenco shows in Havana every night. The venue also includes a tapas bar and a tavern, also famous for one the best sangrias in Havana.
8 - Café Cantante Mi Habana is housed at the National Theater, at the Revolution Square. This place is known for its musical program, and the most important names of the salsa perform there during the nights. Rock, pop, and hip-hop are also performed at Café Cantante Mi Habana
9 - Barbaram Pepito's Bar, locally known as Pepito's Bar, is an interesting place to visit for your night out in Havana. Working as bar and cultural center, their decoration is themed on the Cuban cartoon "Vampiros de la Habana"
10 – El Piano Bar Delirio Habanero or El Delirio Habanero as locally referred to, is housed at the National Theater of Cuba, located at the Plaza de la Revolución. It's a cultural center that hosts live performances of soloists, musical groups and other artistic manifestations.