They said it couldn't be done. "You're crazy," they told me. And by "they," I mean my friends and family. See, I told them I was fitting a five day trip into my backpack.
My backpack-that's-small-enough-to-fit-under-the-seat-of-an-airplane backpack.
I don't like paying for bags.
I've had a lot of questions about how I put this whole trip together in just under a week. I booked the flight the weekend before, packed my bag the night before, and planned what I was going to do when I got there in the Uber to the airport.
By this point, I like to think that I've mastered the fine art that is making a packing list. There are few things in life that bring me more joy than planning. My lists have lists. If you could see the outlines I have for this blog, your head would spin.
But I digress.
My Los Angeles Packing List
---
It turns out that the only photos I have of this - frankly - incredible feat are from Instagram, so don't mind the quality. Here's a list of everything I brought:
My Amazing Canon Rebel T6 with 18-35mm lens
My Equally Awesome 50mm lens
2 Jumpsuits
1 Dress
1 Pair of Cargo-like Pants
4 Shirts - 1 Turtleneck, 1 Crop Top, 1 Tank Top, 1 T-Shirt (for sleeping)
1 Jean Jacket
1 Pair of Oxfords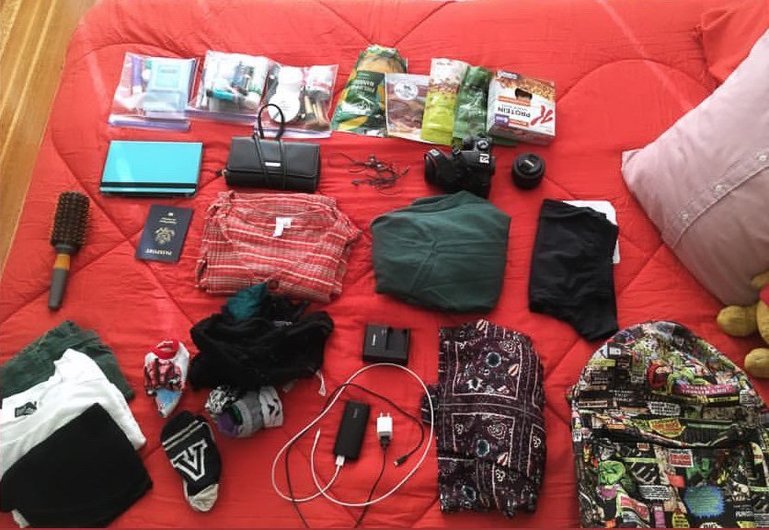 5 Pairs of Underwear, 4 Pairs of Socks, 2 Bras
Makeup, Contact Solution and Case, Medication, Hairbrush
Kindle, Headphones, Wall and Portable Chargers, Camera Charger
Snacks - Dried Mango, Pecans, Jerky, Protein Bars
Cross-Shoulder Purse / Wallet
Passport
*keep in mind, I wore a jumpsuit, the jacket, the turtleneck, the shoes, and the oxfords on the plane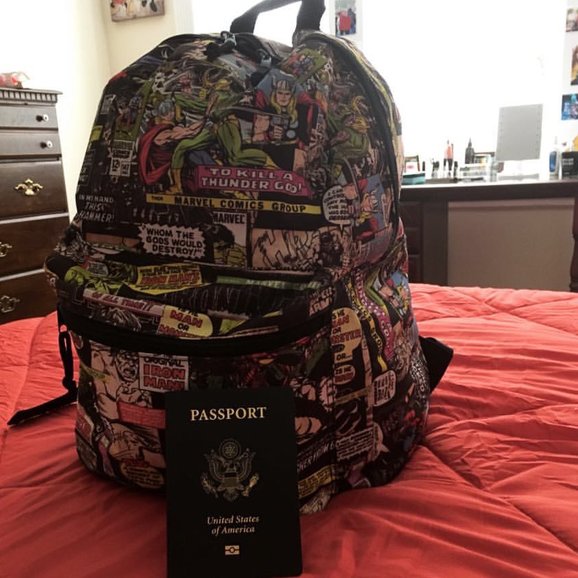 Look at that!
My Packing Tips
---
Tip 1: Wear your camera around your neck!
This tip is one I learned from my favorite Instagram travel couple. If you wear your camera around your neck, it doesn't count as a personal item because it is literally on your person.
You need to be careful because it's not protected but, if you bring your whole camera bag with you, then the bag counts as your personal item while the backpack or duffel needs to be checked.
My trick? I wrapped the 50mm lens in a shirt and put it towards the top of my bag, while always keeping a hand on the camera around my neck so it wouldn't be swinging around and bumping into things!
The one thing I didn't bring with me to LA? An extra pair of shoes. I picked my tan oxfords to wear on this trip because they're versatile and comfortable. Bringing another pair would have meant sacrificing valuable backpack space.
If you insist on bringing another pair of kicks with you, make them flats or sandals - anything that you can easily squish into the bottom of your bag.
Tip 3: Sacrifice the Souvenirs!
Or sacrifice the space to start. You really have two options here. If you leave extra room in your bag before your getaway, then congrats! You have room for souvenirs to bring home. But, if you're like me and your bag is choc-a-bloc full before you even leave your house, then you aren't going to magically create space during your trip.
I managed to make a little room by wearing the bulkiest clothes on the plane home, but I also had to sacrifice some snacks and work some folding dark magic in order to make everything fit.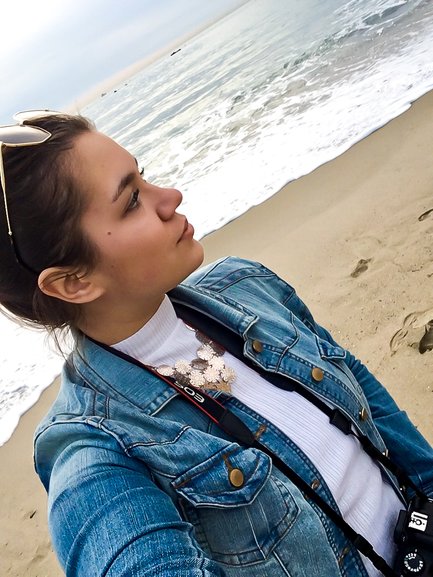 At this point, every piece of clothing was on it's second day of being worn. But that's just between you and me...
So There You Have It!
That's my LA packing list. Did it involve some sacrifices? Absolutely - I would have loved to have my high-tops and jeans with me for the trip. But sacrificing that one perfect outfit and bringing pieces that were versatile and mix-and-match-able instead saved me hundreds of dollars in extra bag fees.