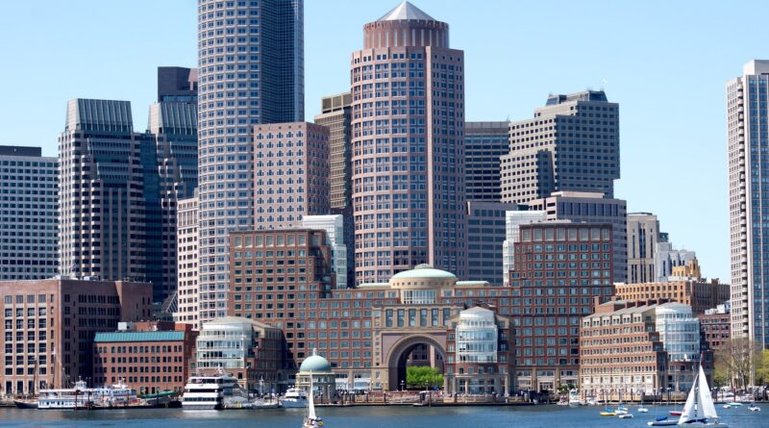 Boston is one of the oldest cities in the United States and it befittingly houses countless historic landmarks, iconic homes, and educational sites for both kids and tourists. It's the golden opportunity to soak in the country's unique history. Some events are centered around the American Revolution, with student field trips and tourists embarking on enlightening experiences together with their parents, teachers, or guides. What this means for you, if you're looking around for fun places to have a field trip with your charges, is an abundance of choices to choose from.
Be on the lookout for whale-watching expeditions, harbor cruises, cultural events, food tours, charter bus trips to unique, historic neighborhoods and vast parks for relaxing day outs. Of course, you don't need to blaze new trails to kid-friendly attractions in Boston, as they are strategically strewn all around the city. Here are 5 of the best that Boston has to offer!
1. The Freedom Trail Foundation
---
44 School Street, Suite 250, Boston, MA 02108
(617) 357-8300
Offering a nice mixture of shopping, dining, history, and entertainment suitable for people of all ages along the fringes of the 'red brick road', ever since the foundation was established in 1964 by the successor of the Freedom Trail Committee, the 2.5-mile walk is a must for newbies in Boston. You don't have to run the gamut and instead walk at your own pace in and out of 16 historically-significant sites in Boston which is typically completed in approximately 90 minutes. For students, it's an easy fix-it-all!
The tour brings visitors around to authentic treasures like museums, churches, burial grounds and meeting houses like Boston Common, Park Street Church, Massachusetts State House, Granary Burying Ground, Old Corner Bookstore,Old South Meeting House, the Benjamin Franklin statue, the former site of Boston Latin School, and many more. 30-minute admissions into each of the site give you earnest glimpses into the history of the people who helped shape the country. The trail ends at Bunker Hill Monument and the U.S.S. Constitution and, from there, you can take a slow, languid walk through historic Charlestown with your kids or students.
2. The Boston Children's Museum
---
308 Congress St, Boston, MA 02210
(617) 426-6500
The second oldest children's museum in the United States, the attraction is a wonderland of fun and educational exhibits and hands-on stations that encourage children to flex their mental muscles. As you make your way to Fort Point Channelwhere the museum is located, let the kids roam freely around permanent exhibits like Arthur & Friends, A City Connects, Art Studio, The Common, Construction Zone, Countdown to Kindergarten, The Gallery, Kid Power, Johnny's Workbench, Peep's World, Science Playground and many more. Since most of the exhibits are topic-focused, it serves as an almost-panacea for those who are on the clock. Without a doubt, the kids will be stoked when they get to concentrate on visiting specific exhibits that you're trying to teach them about
Right outside is the famous Hood Milk Bottle, the perfect spot to take that Instagram picture! It has been around since 1977 when it was shipped to Boston ferry during a 'The Great Bottle Sail'. Although the bottle is empty, if it were a real bottle, it would have been able to store more than 58,600 gallons of milk! There are Group Coordinators you can call for help if you're bringing a large group of kids with you. Breeze over your options with them and you'll have loads of time to spare after the tour to wrap things up and touch base.
3. The Discovery Museum
---
177 Main St, Acton, MA 01720
(978) 264-4200
The Discovery Museum is located in downtown Acton, a short 40-minute charter bus ride away from downtown Boston. After the historic Victorian house and post-modern building underwent a facelift, it is now a much sought-after attraction for parents and teachers! You can also expect a lot more space within and outside the grandiose building. Since 1992, they've offered their highly-skilled educators for hands-on STEM workshops and it offers insights into the nuts and bolts of topics like motion, weather, electricity and physical changes of matter.
The imaginary play stations like a canteen, ticket stand, water stations, blow dryers with balls, looping rail tracks, shelves filled with books, and playgrounds are total touchdowns with everyone of all age groups. The field trip attraction fits perfectly for students from elementary to high schools, and if you're a tourist traveling with children, this is a must-visit site. As the children trudge from one exhibit to another, their questions are often met with not just answer, but quests for investigation, communication and the finding of solutions.
4. Fruitlands Museum
---
102 Prospect Hill Rd, Harvard, MA 01451-1348
(978) 456-3924
Apart from showing the kids a different side of the country, Fruitlands is also a respite from the Boston riff-raff. Located approximately a short 50-minute charter bus ride from downtown Boston, it has 210 majestic acres worth of peaceful meadows and alluring forested areas. Go on a hike, connect with nature, learn about the lives of Massachusetts' former residents like the Shakers, Transcendentalists and Native Americans along the way. The art exhibits, bringing flavor to life, feature both established artists from around the area and up-and-coming new faces in the art scene. The outdoor sculptures can only be described as contemporary and thought-provoking, even as nature beckons through its winding trails. With great views from on top of the hill, its engaging programs, visiting, and curated exhibits are sure to leave a lasting impression on you.
5. Plimoth Plantation
---
137 Warren Ave, Plymouth, MA 02360
(508) 746-1622
Reading from the pages of history books can only do so much. The Plimoth Plantation comes second to none as one of the longest-serving and most respected living history in the state of Massachusetts. The living museum has been around since 1947, reenacting and replicating what an original settlement plantation was like when English colonists docked in North America during their pilgrims. An ideal opportunity to introduce young children and teenagers to science, social studies, and humanities, its first-hand exhibits are mostly based on records, articles, artifacts, paintings and personal accounts that had been passed on from one generation to another. It caters to school field trips and school groups and enthusiastically takes children and tourists around to exhibits like the Wampanoag Homesite, a 17th-century English village, its Craft Center, Nye Barn and Mayflower II which is docked near Plymouth Rock and under the care of the museum. The awesome cocktail of explanations offered by guides and Native Americans dressed in period garb makes the experience an unsuspectingly intriguing one.