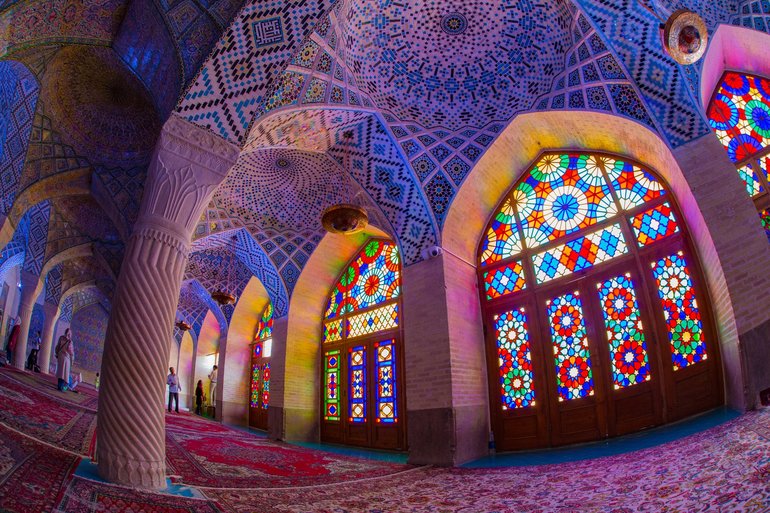 1. Passport: Your passport must be valid for 6 months. Also, the passport must have two blank pages without stamps for sticking the visa.
2. Visa: All foreign tourists who wants to visit Iran must have a valid visa. (citizens of Armenia, Azerbaijan, Bolivia, China, Iraq, Venezuela, Malaysia, Oman, Georgia, Egypt, Lebanon, Syria, and Turkey don't need visa to enter Iran and all they need is their passport which should be valid for 6 months. Please contact us in any case to check the visa requirements status since rules may change anytime)
3. Religion: Islam is the official religion. 98% of the population is Muslim, the remaining 2% are Christians, Zoroastrians and Jews.
4. Language: The official language of the country is Persian. Turkish, Kurdish, Gilak, Arabic, Baloch and other languages are also spoken in different parts of the country.
5. Customs Restrictions: The following items are strictly prohibited for import and export:
v 1 - alcoholic drinks
v 2 – gambling means
v 3 - weapons, ammunition, explosives
v 4 - drugs
v 5 - magazines, publications, photographs, films, pictures and those goods that oppose the religious and national dignity of the country
v 6 - any other goods that have a legal ban on export or import
6. Currency: The local currency is the Iranian Rial (IRR). 1 fog is equal to 10 rials.
7. Local time: +3: 30 GMT (in summer - UTC + 4: 30).
8. Official working days: official working days are from Saturday to Thursday (before lunchtime).
Weekends: second half of Thursday and Friday.
9. Electricity: voltage 220 volts, current frequency 50 Hz
10. Climate: the air temperature varies from -50 to +50 degrees Celsius in different regions of the country and at different times of the year.
11. Capital and major cities: Tehran is the capital of Iran. Shiraz, Mashhad, Isfahan, Tabriz, Ahvaz, Yazd, Rasht and Kerman are considered to be large cities with a population of over one million.
Safety
---
For travelers in Iran, crime is not a problem, Despite the engineered picture projected in the mainstream media Iran has always been safe for tourists. Most travelers describe Iran as one of the safest countries that they ever visited.
Although Iran is a safe place following safety rules is a must in every country. Avoid isolated and unlit urban areas at night. Due to possible theft, passports, documents, and other important valuables should be kept in a safe in a hotel or other secure place. If you have any problems, you should contact the nearest police station. It can take a long time to file a police report, but you will need a full police report for your insurance claim. If your passport is stolen, you need to contact the police and the embassy. If you are traveling late at night, it is best to be in a well-lit and crowded area.
Health
---
In general, a trip to Iran does not pose a health threat. And you can hardly pick up any exotic disease here. No vaccinations are required to enter Iran. The main problems that tourists can face are indigestion and heatstroke. Ask your doctor what medicine should be in your medicine cabinet and take the medicine with you. Make sure you are completely healthy before you travel. Iranian pharmacists can diagnose minor health problems and offer appropriate treatment. If you need the help of a doctor, do not hesitate to visit him. The quality of medical care in Iran meets international standards. Many doctors have been trained in the West and speak European languages. If you are seriously ill, notify your embassy immediately. Treatment in Iran is paid, so it makes sense to take out medical insurance before the trip.
Air
---
Several major cities in Iran suffer from severe air pollution. Asthmatics and those who are sensitive to air pollution should wear masks that are available in pharmacies.