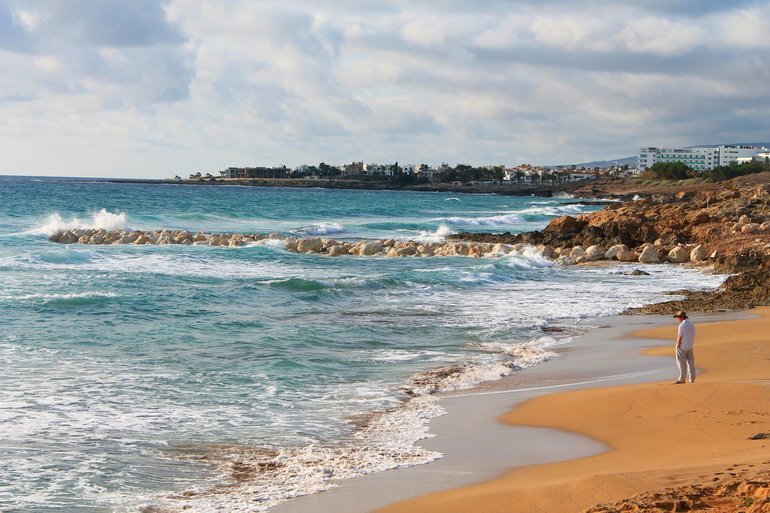 Beach in Cyprus
There are thousands of reasons to love Cyprus, but today I want to talk about 5 of them. Cyprus stole my heart 11 years ago. I am still here, still loving it, exploring and admiring.
Reason No 1: The island of choices. It has everything: the sea, mountains, forests, parks, dams, busy cities, traffic, picturesque villages, ski resort, blue lagoon beaches. This list can go on. It is up to you what you are looking for, what you are up to.
Reason No 2: Short-distance. I have friends living in Moscow, who don't see each other for months because of the long-distance, lack of time, cold weather, etc. They live in the same city but can't see each other often. This lifestyle might seem normal for many, not for me. All cities in Cyprus are located within driving distance. You can have breakfast in one town, go for lunch with a friend in another town and spend time enjoying delicious meal with a family in a tavern somewhere else.
Reason 3: Beauty. Cyprus is amazingly beautiful. Even after 11 years, it doesn't stop surprising. Sometimes, I find myself thinking about how lucky I am living here and witnessing all this.
Reason 4: Relaxed and hospitable people. The "relaxed" part annoys many, but not me :). It is true that doing things in Cyprus most of the time takes ages. The word "urgent" doesn't really exist. Cypriots taught me to stay calm, enjoy coffee with friends, problems can wait until tomorrow. First words I learned in greek were "siga-siga" (slowly-slowly), "avrio" (tomorrow"), "daksi" (OK). What relates to hospitality, locals are always ready to invite you to their houses, meet families, take to the village, show things around. I speak from my personal experience and I saw help from day 1 on the island.
Reason 5: Safety. 15 years ago the island was much safer, Cypriots used to leave their cars and houses open. Things have changed but it is still considered to be one of the safest countries in Europe.
To conclude, Cyprus became my second home. I love it with all its pros and cons. It will always be my favorite island in the world. Are you planning a trip to Cyprus? Let me know and I will give you a list of must-visit places.
LusCy