Recently we've been on a cruise in the Caribbean and we ended up in Bonaire. The island is absolutely amazing, heaven on Earth. There are a lot of spots to visit, but the main reason why you should go to Bonaire is the sea. The island is protected by law and the water is so clean that you can even swim in the port. I've never seen anything like it before and I was completely fascinated.
After seeing the sights, the salt fields, Goto Lake with it's flamingos, the 1000 steps beach and the city of Rincon, which I did not like at all, we stoped at the beach. As our guide told us, people love Bonaire because it is a go to for snorkelling and scuba diving. You can simply park your car on the side of the road and go in the water to observe the reef and the fish. They are not shy.
We went to a public beach. Coco Beach I think... don't really remember the name... and even though there were a lot of people in the water and on the beach and music, the fish were there, swimming between our feet and under us. It was our first snorkelling experience, all thanks to someone in our group that had masks and lend the to us and it was amazing. The underwater sea life was even more colourful than I imagined and the fish were not shy, but very territorial. There was this little guy that was pinching our feet if we would stay on his rock. It was really fun.
Definitely take your scuba or snorkelling gear with you if you visit this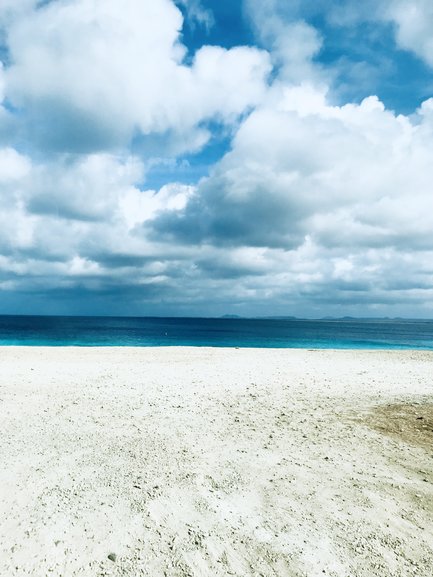 Carribean Sea in Bonaire