Which are the main airports in Cyprus and what are the airport transfer options?
There are two official airports in Cyprus located in Larnaca and in Paphos. There is one airport in Nicosia but it is on the northern side and it is not recognized. I won't recommend to use it for entering Cyprus to avoid any problems.
From Larnaca airport, you can get a shuttle bus to any major city of Cyprus.Kapnos Airport Shuttle Buses will take you from Larnaca to Nicosia, Protaras, Ayia Napa.If you want to go to Limassol, you can use Limassol Airport Express buses. The ticket price is around 8-9 Eur, children get half price. From Paphos the ticket will cost 15 Eur for Nicosia and Larnaca by Kapnos. Again, you can use Limassol Airport express bus for getting to Limassol.
Using a bus is the cheapest option. Taxis are expensive in Cyprus and make sense only if you are sharing it.
Another option to consider is Travel express. It is a minibus providing a shared taxi service but you need to check the timetable and order it in advance. They are slightly cheaper than usual taxis but the last pick up is around 5PM. You can always rent a car if you are ready to drive on a left-hand side of the road :)
Luscy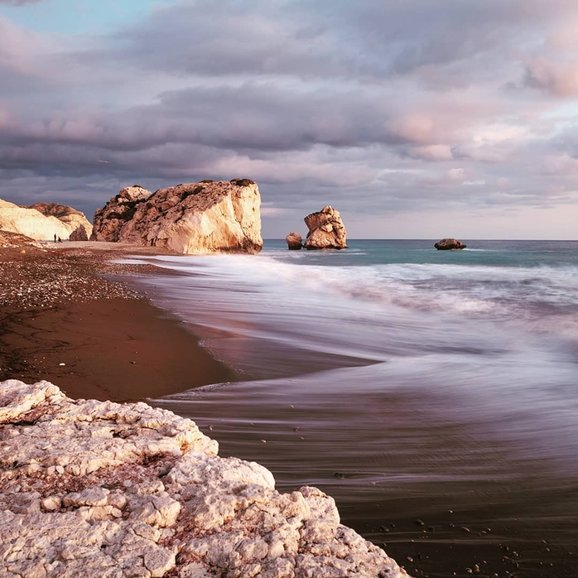 Aphrodite's rock in Cyprus