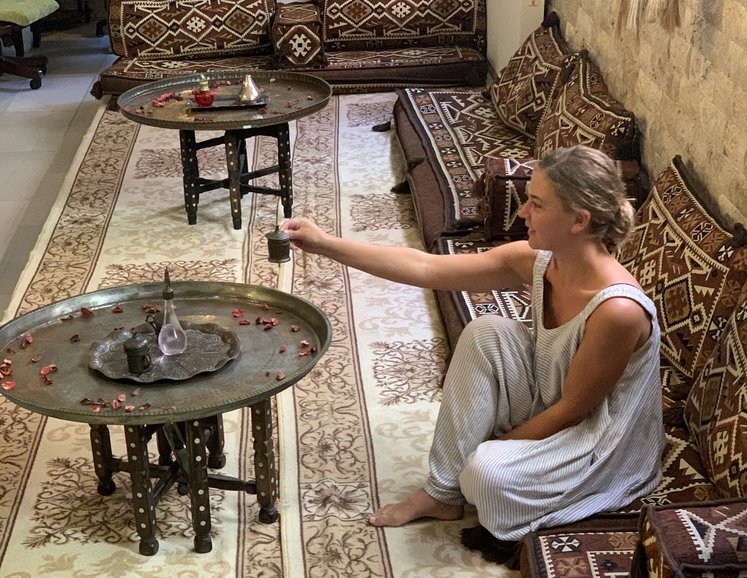 Do you have memories of being bathed as a child? Lovingly but painfully scrubbed down until you were sure a layer of skin (and dignity) has been entirely shed. Love it or hate it, be ready to re-live that experience at a traditional Turkish Hamam.
Of course, there are the self-service options but that's not what this article is about - I am taking about the authentic naked bubble-bath scrub down that you will find on the spa menu likely under the title "classic package". So let me back up and walk you through it. You are greeted and guided to a change room where you may be given a choice to strip down or to keep your bathing suit on, and provided a towel to wrap around. The first part is the alternation of hot and cold, from the steam sauna and the cool water rinse, staggered by rest and relaxation on the heated marble slab.
Eventually you get called in for the scrub down. Sometimes this will occur in another room, sometimes in the main one, sometimes in private, sometimes next to a stranger. At this point you are asked to remove the remaining clothing you may have on and lie down on your stomach. Typical women are treated by women and men by men. The procedure starts with a not-so-gentle exfoliation scrub reminiscent of that one that felt like punishment for jumping in the dirt and ruining your best outfit in childhood. You may notice rolls of dead skin peal off your arms, legs and chest. While slightly painful, this scrub will leave you feeling like a new born. Next comes the fun part, after the dead skin is washed off your body you get a foam rub with something that looks like an inflated pillowcase covered in bubbles. This feels like a bubble blanket, a hug, or what jumping into a cartoon cloud would feel like. Once you are thoroughly soaped up head to toe you will receive a short blood flow inducing massage and a shampoo treatment.
While I loved the experience, my partner voiced that the massage was "a little invasive for [his] liking as a straight man". He got a few but smacks in a way that two long-time football palls would smack each other after the game. I imagine this is what being royal in Turkey felt like in the 1500's or perhaps, this is just what our futures hold in old age. In either case, being an adult bathed by another adult felt childlike and liberating, and we both agreed that we would do it again.