Travelling privately has always been the safest and most comfortable way to explore any destination, whether you prefer self drive or require a driver to get around, there is no denying that hiring a car is the best money and time saving option. Uganda is one of the top tourist destinations in Africa blessed with a wealth of attractions that have made it a a very popular tourist hub visited by thousands of tourists each year.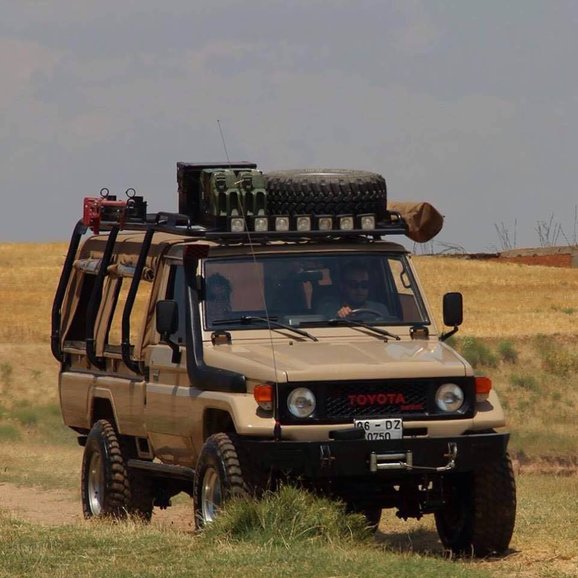 Safari Land cruiser in park
Getting around Kampala city or any place in Uganda can be quite hectic especially if its your first time and that's where car rental agencies come in, There are a number car rental companies in Uganda each offering a different cars at varying prices ready to assist you by offering you a driver guide or GPS if you are into self-drive trips. If you plan on visiting Uganda for safari, business or leisure vacation and require a rental car for the road trip, below is a step-by-step guide to help you rent a car in Uganda online conveniently with no stress.
Step 1 - Go Online
---
The first thing you have to do when searching for rental cars in Uganda is to browse the internet, you can go on google and type in keywords like 'Uganda car rental', 'rent a car Uganda', 'car rental Uganda" or type in the exact car you want and end with Uganda for example 'hire a Rav4 Uganda'. Choose from the top 10 results and compare prices for different companies then inquire. Look for reputable and reliable companies with good reviews from past customers
Step 2 - Request quote
---
Once you have figured out which car rental company can satisfy your needs, you can go ahead an send an inquiry by filling in all details is a contact form or simply sending an email directly to the company website email always provided on the website. You can as well call the reservations desk using the telephone and mobile numbers provided.
Step 3 - Negotiate
---
Once you request has been received at the reservations desk, you can start negotiating about the final price. Remember the higher the number of rental days, the lower the car rental price and viceversa. Once you come to a conclusion about the final price, an invoice will be sent to you including all details plus bank account to deposit.
Step 4 - Deposit
---
The invoice sent to you contains a bank account where you will have to make 30% to 50% deposit depending on which Uganda car rental company you booked with. The balance is usually paid upon arrival before handing over the car keys.
Step 5 - Confirm reservation
---
Once you have made the requested deposit payment through online Pesapal or bank wire transfer, a stamped and signed receipt will be sent to you to confirm that the car is reserved for you.
And that is all you need to do if you want to rent a car in Uganda online this season.