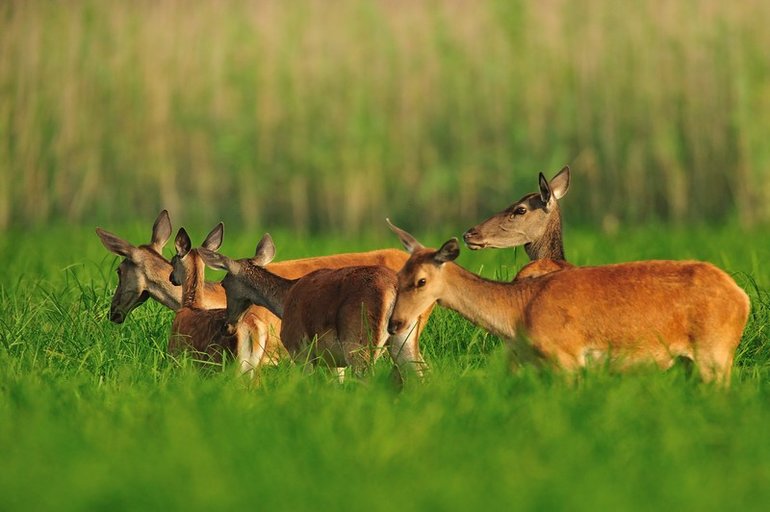 Deer in Kopački rit Nature Park Photo by: domagoj&marintopić
The deer rutting season is an interesting time of year and it has just started in our historical oak forests. The rutting lasts for approximately one month. The oak forests in Eastern Croatia, especially in Baranya, with a highlight on the "Tikves forests" (within Kopački rit Nature Park) are an ideal place for the mating of stags and hinds. The deer found in this habitat is the red deer (Cervus elaphus), a species famous worldwide. They have been living in this area for quite a long time now and will probably stay here if the forest and the wetland of Kopacki rit remain well-preserved.
At this time of year, many tourists, who are primarily nature lovers or photographers, love to come to our destination and discover the area. The rutting season is the time of year when it is most possible to see the stags, hinds or even fawns, although most photographers prefer photos of stags because of their beautiful antlers. In Kopački rit Nature Park, specialised programs can be organised early in the morning or in the evening when you have the best chance to hear, observe or take pictures of the deer. If you are interested in discovering the preserved nature, enjoying the piece and quiet in a safe environment and taking photos of the wildlife, come to Eastern Croatia, to Bilje Municipality. Write an e-mail to us and we will organise every detail for you!