My international travels did not begin until I was 47. I was on a super tight budget, so I learned about hostels. Everything I read talked all about the party life for young people. Was I crazy to think I could hang with this group? Well, I was a high school and college instructor, so maybe. Was I ready to sleep with strangers?
I decided to give it a try at my first destination in London. The place was an old courthouse and jail. Some of the rooms were actually jail cells! The first day was tough since I was jet lagged and nervous about solo travel and being an old lady staying in a hostel. When I woke up on the second day, I met a great young traveler from Australia. We hung out for the remaining time I had in London. I was hooked.
I almost exclusively stay in hostels now. I'm 57 now, and so I do have to check because some hostels have upper age limits. Not sure of the reasoning behind that? This photo was at an awesome boat hostel I found recently in my travels through Croatia. What a view! And it was off season, so I had the six bed cabin to myself! My new obsession is finding unique hostels.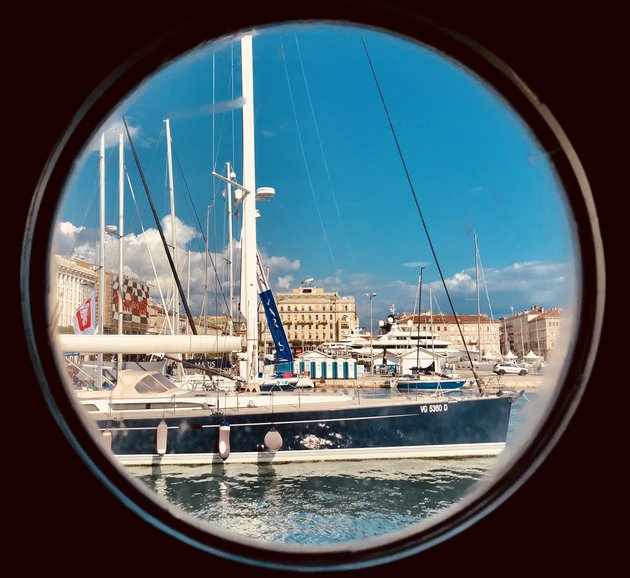 Boat Hostel With A Port Hole View