Croatia is a wonderful country in Central Europe, which has one of the most beautiful coasts in the world. The other side of Croatia, the eastern part, is also a region that is worth visiting. If you prefer spending time in nature, doing different types of activities like cycling, horseback riding, hiking, canoeing or simply relaxing and enjoying the scenery, Baranya and especially a local area called Bilje municipality is an ideal place for you to be. Baranya and its inhabitants are famous for their hospitality. They will welcome and treat each guest honourably, which is why guests admire the area and often return to their hosts.
The Hungarian and Serbian border is nearby and you can approach the region by bus or by car. So if you are travelling from Germany, Austria, Hungary, Serbia or even Slovenia by car, this is one possibility. Arriving from the capital - Zagreb, there is a highway that leads you directly to our destination. Currently, there are also summer flights from Zagreb, Rijeka, Split, Dubrovnik and Stuttgart to Osijek (Osijek Airport), which is only 10 km from us. Come to Eastern Croatia and enjoy your stay in a healthy environment.
Hope to see you soon!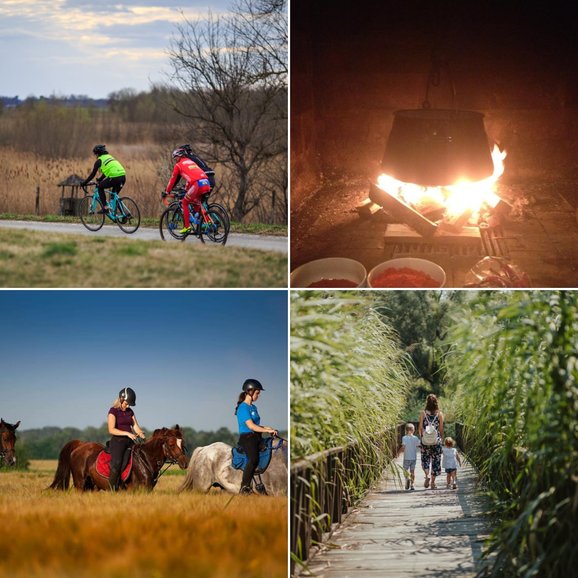 What to do in Bilje, Baranja